The author believes success is not giving up even when you have a reason to do so
(PRUnderground) September 21st, 2021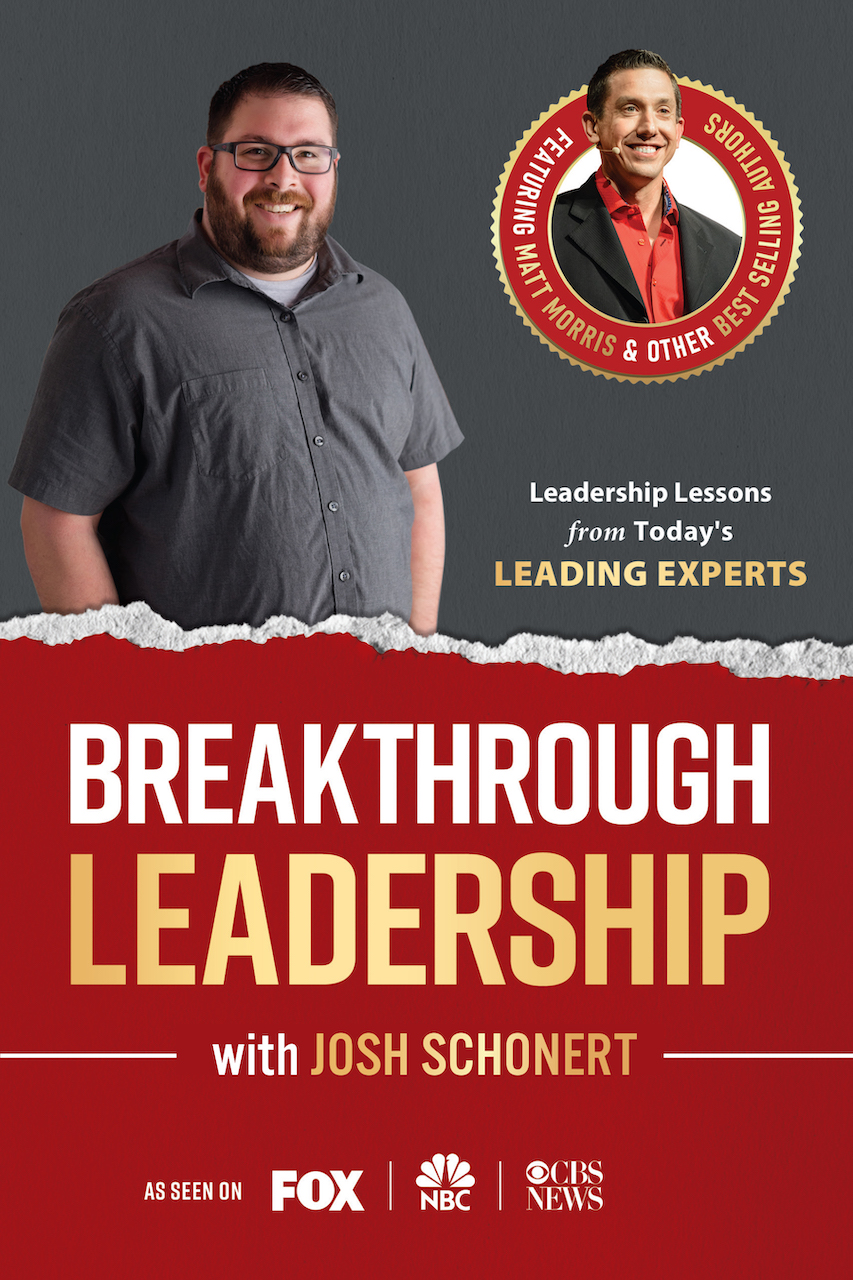 When the road is filled with many bumps and obstacles so much so that driving on it seems impossible, one's common sense will dictate that giving up on that road would be the best choice. Not for our author. Breakthrough Leadership with Josh Schonert, now available on Amazon, is the story of how a man pushed on through the bumpy road when he had every reason to give up.
Josh Schonert is a "Jack of all Trades." He has gone from working in lumberyards to being a health insurance consultant and even living out his dream of being a computer engineer. Through the years, he has earned a certification in Digital Marketing and Automation and completed several technical marketing courses, all in the name of helping others build their own brand online.
Reflecting on the days of his childhood, Josh mentions how challenges were not something bad or unnecessary but something that had a positive effect: "I believe my childhood prepared me for the challenges that I would go through later in life—challenges that shaped me into who I am today and where I've been able to work my way up, not only in the corporate world but also as an entrepreneur and business owner."
As Josh brings up one struggle after the next in his story, one would feel that throwing the towel would be the next logical step. But we see otherwise.
"I believe that no matter what we deal with, there's always something that's going to be better on the other side," says Josh.
No matter what you are going through in life, Breakthrough Leadership with Josh Schonert will motivate you to push against your struggles and take that bumpy road. Because at the end of it, there is always something better.
Eileen Saltzgiver, an entrepreneur and business coach, comments on Josh's strength and determination: "…I have watched Josh devote countless hours to learning, try to go down so many paths with high hopes that burned right in front of him, have the courage to take risks that made regret set in, and experience endless disappointments that threw him into raw frustration. From the mouth of Bob Marley, this reminds me of what Josh represents, 'You never know how strong you are, until being strong is your only choice.' Josh could have given up so many times! He could have said, 'No more. I will just settle for this mediocre life!' He chose to have the determination to rise above all odds, to give the life he wanted for his family. He inspires me to be a better version of myself every day."
Jon Skrzymowski, Trader, Entrepreneur, Wealth Coach, speaks of Josh's caring nature: "Since the day I met Josh, I knew he was someone special. I could tell from almost five minutes into our first real conversation that Josh truly cared about everyone he encountered. The genuineness in his voice and eagerness to just help was refreshing. After going through the wringer for so long with people who 'want to help you,' this was one of the first times I made an actual connection. We both had struggles and our own problems to deal with, but regardless of that, Josh wouldn't hesitate to hop on the phone with me to make sure I was okay or give me some amazing advice to help me get through the day. Even though we have never met in person, I feel closer to him than most of my childhood friends. What truly matters is what's inside, and that is the true brilliance of Josh Schonert!"
Find your inner strength and dispel the urge to give up with Breakthrough Leadership with Josh Schonert, now available on Amazon.
About Success Publishing, LLC
Since 2013, Success Publishing transforms new authors into expert authorities in 60 days, severely reducing the time, effort, and expense of traditional publishing. There simply is no other tool that expresses your message better than your own book.
The post Push Yourself To Become Better Than You Were Yesterday With Josh Schonert's New Book first appeared on PRUnderground.
Press Contact
Name: Steve Moreland

Phone: 903-312-9166

Email: Contact Us

Website: https://successpublishing.com/
Original Press Release.