This chart shows the 6 stages of career growth, according to a CEO of 15 years. Where are you now?
September 21, 2021 at 10:20 AM EDT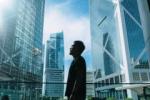 Different people are destined to different career paths. But understanding the six stages of career growth will help you keep track of where you've been, where you are, where you're going, and where you ultimately want to be.