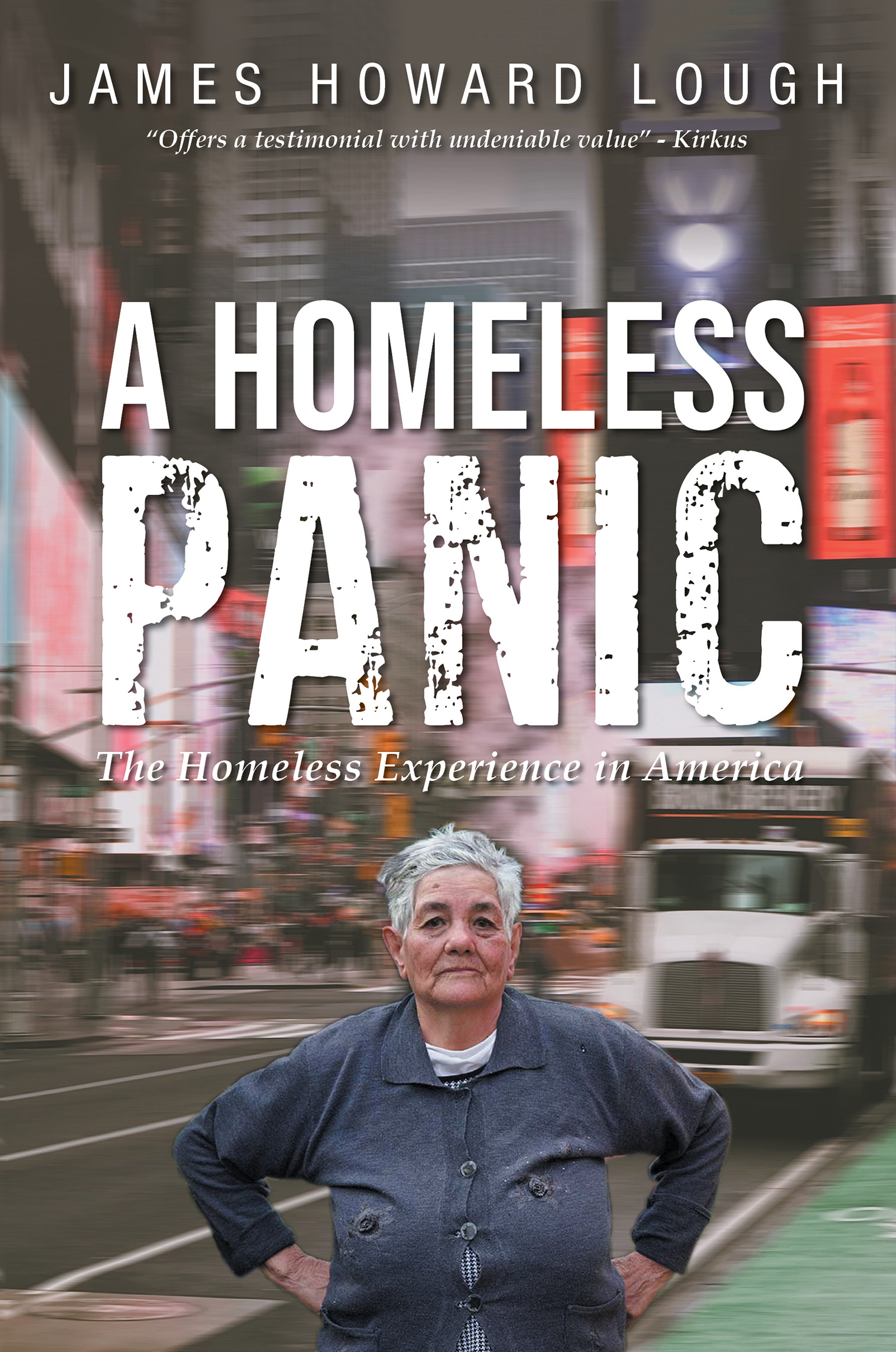 Homelessness impacts all of us, whether or not we have ever personally experienced homelessness. The figures on the increasing numbers of homeless people are stark, and are escalating  in the U.S. and all over the world.  Life in a homeless shelter is extremely difficult. It is crowded, depressing, and too often dehumanizing. And life on the streets is dangerous, filthy and often violence-plagued. And even though we think it could never happen to us, any person could become homeless unexpectedly for many reasons.
Author James Howard Lough writes a graphic, real-life and moving tale of the extreme challenges of being homeless, whether living in a homeless shelter or even worse, living on the streets.  In this gripping tale, Homeless Panic: The Homeless Experience in America, the author writes the real stories of men and women who are vulnerable to inclement weather, thievery and violence, and often stripped of their dignity and respect.
This riveting true story revolves around how to survive in the streets. Lough's words will pull readers into this ugly state, the lies and unforgiving consequences. It is an absolute page-turner that will keep you on the edge of your seat.
Prepare your heart for an honest, painful, and revelatory book on homelessness, a global problem that is not really understood. And while it isn't easy to comprehend the true scope of homelessness, Lough gives us keen insight. The immediacy of his writing brings an unflinching eye to the issue of homelessness, which is a nightmare that cannot be ignored.
Available in all major online book stores:
Kindle: https://amzn.to/3jGVVRN 
Paperback: https://amzn.to/368iRRZ
Media Contact
Company Name: URLink Marketing | URLink Print and Media
Contact Person: Media Relations
Email: Send Email
Phone: 1-888-980-6523
Address:1603 Capitol Ave., Suite 310
City: Cheyenne
State: Wyoming 82001
Country: United States
Website: www.urlinkpublishing.com/