The author believes success is bouncing back on your feet after a rough patch
(PRUnderground) September 17th, 2021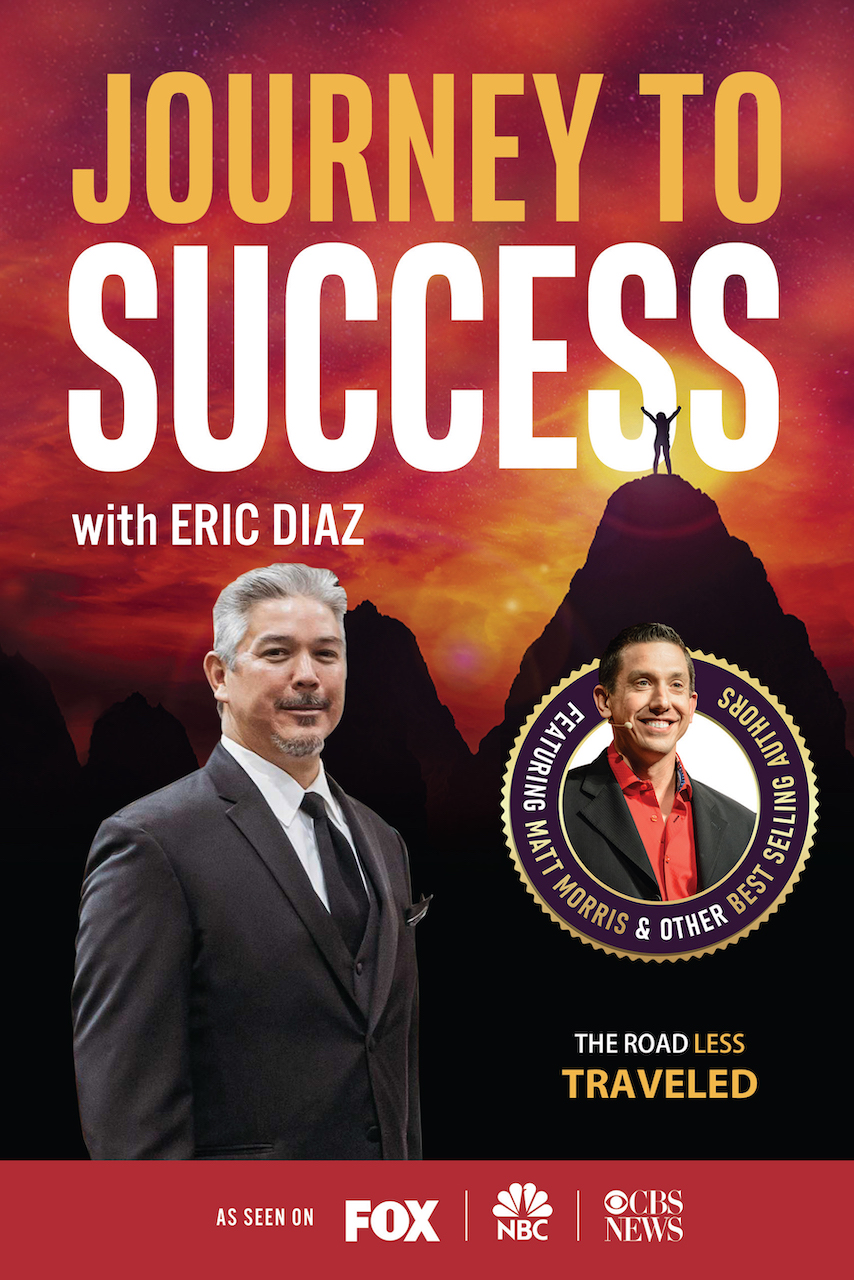 Ever feel like things are going well, and then life suddenly has you in a chokehold? Journey to Success with Eric Diaz, now for sale on Amazon, will take its readers on the author's journey of ups and downs and how he dealt with the downs. Those conflicted with such a life journey will find inspiration from this book.
Eric Diaz is a self-made entrepreneur who has built multiple successful businesses. He is also a four-time State Championship High School football coach in the state of Texas. Eric holds bachelor's degrees in Business Administration, History, and he attended Law School. Striving to be the ultimate servant leader and known for his grit, he is motivated by the Latin word "Invictus," meaning "Unconquerable." His mission is to lead by creating other leaders. Wanting his readers to become unconquerable, he says: "I firmly believe that if you do what needs to be done while adjusting to the circumstances you are dealt, you will become the master of your own fate."
During the downs of life, one must introspect and figure out what they have in their toolkit to overcome temporary setbacks. Difficult situations amid good ones are not to be seen as negatives but an opportunity to rise to the occasion.
"There's a quote attributed to an anonymous NAVY seal: 'Under pressure, you don't rise to the occasion, you sink to the level of your training.' I had the grit to overcome this because of how my grandmother raised me," says Eric.
Journey to Success with Eric Diaz will inspire confidence, spark strength, and encourage grit among its readers, teaching them that setbacks are simply moments to showcase to the world that you will give it your all to achieve a life of fulfillment.
Former NCAA/CFL Quarterback, Rafe Peavey, illustrates Eric's determination with the following words: "A special quality that Eric Diaz embodies is his determination to strive for greatness in all areas of his life. For those who have the pleasure of knowing him, his determination permeates in how he runs his household, business, and relationships. From my time spent in a coaching staff with him, it was clear that Eric was able to master the balance of being all in on the field, as well as being all in at home. As a younger coach coming straight from the college and professional ranks, an aspect that is seemingly becoming rarer in the coaching profession, he gave me a glimmer of hope by showing me that you don't have to sacrifice one in order to gain the other."
Actor and 14-Year NFL Veteran, Super Bowl Champion, Matt Willig, speaks of Eric's ability to build himself and give back to those around him: "To watch Eric over these last thirty years become the man he is today is truly inspiring. He moved himself to Texas and worked endlessly to not only build a business, but he worked tirelessly to continue his leadership of young men. The greatest reward as a coach and mentor is to have the boys you coach not only grow up to be good men, but to have them say what a positive influence you were on them. Eric has been that for the many kids he has coached. On top of which, he is always giving back to not only his community, but to others around the country. A truly self-made man, built through his passion and determination to shape young men and make this world a better place."
Find your inner strength to combat setbacks with Journey to Success with Eric Diaz, now available on Amazon.
About Success Publishing, LLC
Since 2013, Success Publishing transforms new authors into expert authorities in 60 days, severely reducing the time, effort, and expense of traditional publishing. There simply is no other tool that expresses your message better than your own book.
The post Learn To Play the Cards Life Deals You With Eric Diaz's New Book first appeared on PRUnderground.
Press Contact
Name: Steve Moreland

Phone: 903-312-9166

Email: Contact Us

Website: https://successpublishing.com/
Original Press Release.