Real Barrier Extreme Cream is the brand's skin super hero for dry and sensitive skin. Dermartology.com is offering a 50.00 USD ten-piece sample pack at only 19.00 USD. Here are the details and the exclusive link to this offer.
(PRUnderground) September 15th, 2021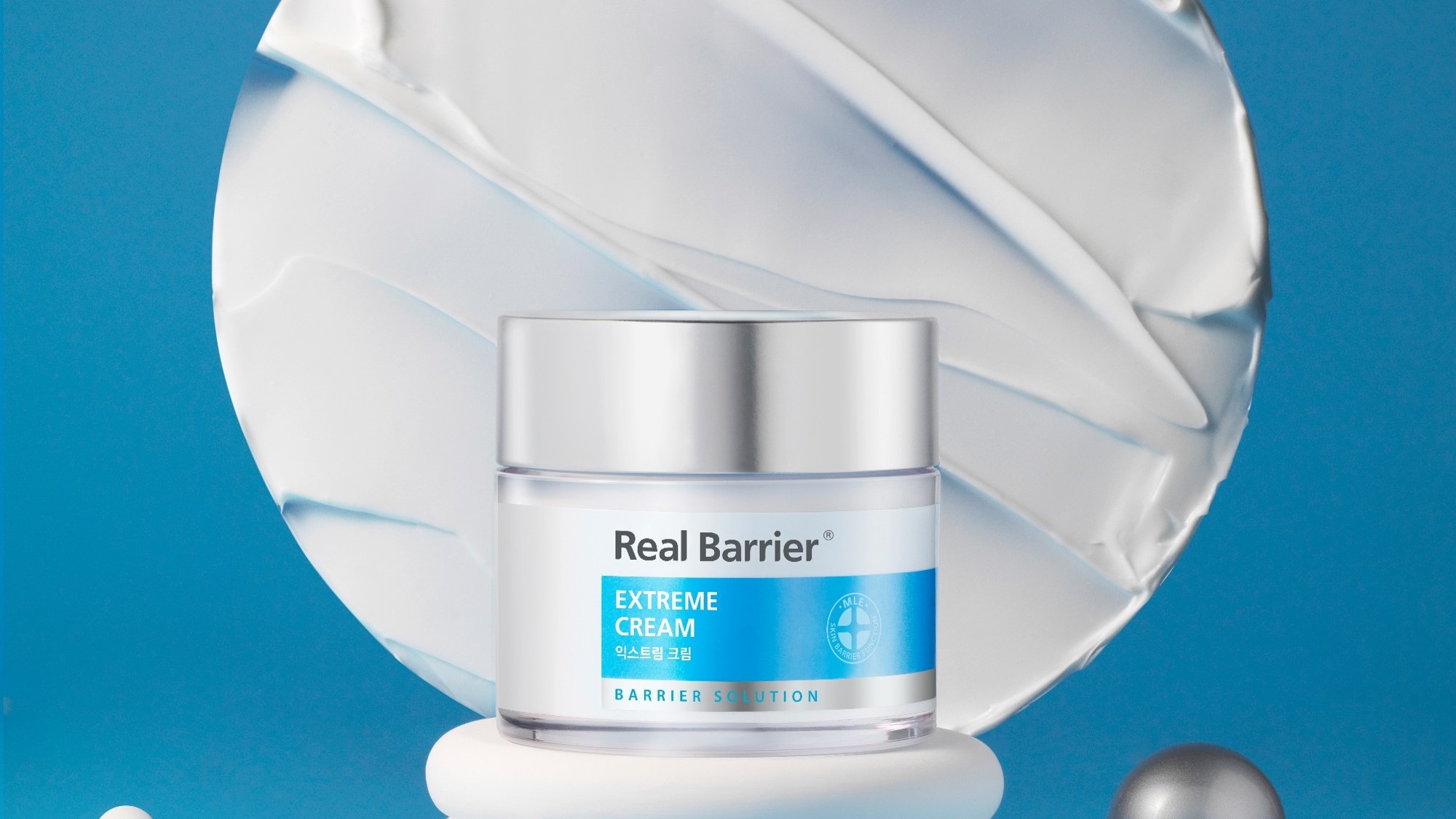 Real Barrier, K-Beauty's leading skincare brand dedicated to developing and marketing innovative, affordable spa and clinic-level skincare at home with a focus on dry and sensitive skin types is currently offering a 10-pack of its 10 ml tubes at a deeply discounted price of 19.00 USD. At regular retail pricing, this amount of the cream costs 50.00 USD, but in an initiative to make the product as accessible as possible to people with severely dry, sensitive and combination skin, the company has slashed the price of what they have called the sample pack.
"The sample pack is something we decided to offer for several important reasons. First, people who really need to have intensive skin barrier care on hand, have the option to keep the product in every place they need it. In their desk, in the bedside table, bathroom, kitchen, and more, without having to carry it around. There is also enough to have on hand for everyone in the family with sensitive, dry skin. And also, there are extras to share with other people in need of skin barrier repair who don't yet know about Real Barrier. The price makes the tubes more budget-friendly and accessible as well, so the benefits are all around," explained Dr. Raymond Park, CEO and developer of the Real Barrier skincare line.
Real Barrier Extreme Cream was recently supercharged with a newly patented ceramide,Omega-Ceramide-16, Extreme Cream now has triple hydration, and increases the moisture level of the skin on the surface and from within. Also, along with Hyaluronic Acid, has been proven to provide 72 hours of continuous moisturization.
Real Barrier Extreme Cream is also infused with skin calming and soothing ingredients, Panthenol, Allantoin and Madecassoside as well as Real Barrier's patented MLE (Multi-Lamellar Emulsion) which actually introduces the identical structure of a healthy skin barrier into the existing skin barrier to help repair and strengthen, enabling skin to draw in and hold higher levels of hydration for longer periods, restoring skin's health and reducing redness and irritation.
More information and to purchase the sample pack of Real Barrier Extreme Cream, please visit the product's Dermartology.com webpage.
About Dr. Raymond Laboratories, Inc
Dr. Raymond Park has researched in skin barrier Science has helped many people who have suffered from skin barrier dysfunction. Dr. Raymond Labs has invented platform Skin Barrier Technology, named as Crystal Lamella MES (Micro-Encapsulation System) and have published more than fifty articles covering dermatological research. www.dermartology.com is the official site to introduce innovative skin barrier products.
The post Dermartology.com Offers 50.00 USD of Real Barrier Extreme Cream for Only 19.00 USD first appeared on PRUnderground.
Press Contact
Name: PR of Dermartology

Phone: 732-534-9425

Email: Contact Us

Website: https://www.dermartology.com
Original Press Release.