In celebration of 20 years as a successful, faith-based, addiction recovery center, Renaissance Ranch opened a second facility in Heyburn, Idaho. The grand opening coincided with the lead up to National Recovery Month.
(PRUnderground) September 15th, 2021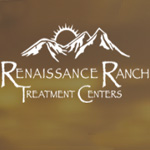 After two decades of providing addiction recovery services, there's quite a bit for Utah-based drug rehab Renaissance Ranch to celebrate this National Recovery Month. Nearly100 Ranch alumni, staff, and family gathered to commemorate the center's 20th anniversary on August 21st. And a few days later on August 26th, staff christened a second all-male addiction treatment center in Heyburn, Idaho.
Since 2001, Renaissance Ranch has played host to more than 2,000 men who suffer from substance use disorder. "For the last 20 years, we have strived to provide the best quality treatment for those seeking freedom from addiction," said Preston Dixon, the COO of the addiction recovery center. "The majority of our staff are now alumni and so they can empathize with all of our clients and give them the best support and encouragement available." Preston himself has been in recovery since 2006.
The new 6,000-square-foot center was up and running in time for September's National Recovery Month, which promotes and supports effective treatment centers, a strong and proud recovery community, and service members who assist those recovering from substance abuse addictions.
The Heyburn center sits on 18 acres and accommodates 16 patients. Dixon said that given the success of the Renaissance Ranch substance abuse center at its original Bluffdale, Utah, location, it made sense to open a second sober living facility to help those suffering from addiction and associated mental health issues in Idaho. "The need in Idaho is great, and it is a very underserved area," Dixon said.
Renaissance Ranch boasts one of the largest recovery support communities for males in the U.S. through its "Band of Brothers" alumni program. They are ranked among the best in the country for their success in bringing people to recovery according to independent outcomes rating organization Vista Research Group, Inc.
Staffed with many of the alumni from the main center in Utah, the Heyburn addiction treatment center promises to provide men with substance use disorder a critical resource for hope and healing. Call 801-872-7201 or visit www.RenaissanceRanch.net to learn more about the center's addiction recovery programs in Utah and Idaho.
About Renaissance Ranch Treatment Centers
Renaissance Ranch is a Utah rehab center that uses a faith-based addiction recovery program by combining the traditional 12-Step approach to treatment combined with Gospel principles as they relate to alcohol and drug addiction. They are owned and operated by individuals who have been through the challenging road to recovery, but who have been made more whole and stronger by that very journey. Renaissance Ranch takes those who are at their lowest point and bring them into a program that gives them hope and a blueprint of how to grow and achieve their best selves.
The post Utah-based Drug Rehab Renaissance Ranch Opens Second Treatment Center in Idaho first appeared on PRUnderground.
Press Contact
Name: Preston Dixon

Phone: 1-855-SEO-NATL

Email: Contact Us

Website: http://renaissanceranch.net/
Original Press Release.