Jack Gibson, creator of a multi-million dollar real estate investing empire, shares his secrets for capitalizing on the post-pandemic economy to create powerful cash flow streams. Registration for his course starts on October 3 with 16 students being accepted.
(PRUnderground) September 15th, 2021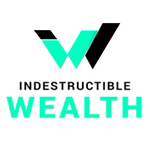 The Indestructible Wealth Course is reshaping the way that people think about wealth building, and with the economy rebounding post-pandemic, course creator Jack Gibson says there has never been a better time to sign up. His 7-step course, which opens for registration on October 3, will help people capitalize on the economic rebound to drive up their cash flow.
Jack Gibson is a respected money management coach and entrepreneur who has built multiple multi-million dollar real estate businesses. He launched his first successful business in college, then lost hundreds of thousands of dollars on a business scam only to regroup, rebuild, and launch his lucrative real estate empire. He's known for his raw and real approach to financial success and his Indestructible Wealth course, which empowers people to build wealth now instead of waiting for retirement.
Gibson said with the current economic boom creating a strange mix of opportunity and uncertainty, people need to be more educated about investing than ever.
"There are a lot of opportunities right now, but not all of them are smart prospects," said Gibson. "My course helps people zero in on the opportunities that create the highest returns with the lowest amount of risk."
Gibson keeps his Indestructible Wealth course enrollment low so that students get the individualized guidance they need through one-on-one calls and small group sessions. He is accepting 16 enrollees beginning on October 3. They will learn how to:
Research the market like a Wall Street professional
Create the most financially advantageous debt payoff strategy
Set up predictable streams of revenue
Find the best investment opportunities through real estate, cryptocurrency, and IPOs
"One thing that sets my financial literacy course apart is that it is so practical and actionable. From the first day, people are learning how to get control of their spending and how to start generating more income through simple and safe investment opportunities," said Gibson.
Jack Gibson has shared secrets from his 7-step Indestructible Wealth course in Forbes and on CBS and FOX News. To apply for one of the 16 slots that will be available for his next session of the course, visit www.MyIndestructibleWealth.com on October 3.
About Indestructible Wealth
Indestructible Wealth is the home for people planning to build multiple streams of revenue and create predictable revenue that leads to independence. Jack Gibson, the founder of Indestructible Wealth, offers a 7-step strategic plan video course that aims to help people take simple steps to increase their monthly income.
The post Indestructible Wealth Financial Management Course Helps People Leverage Economic Rebound first appeared on PRUnderground.
Press Contact
Name: Damon Burton @ SEO National

Phone: 1-855-736-6285

Email: Contact Us
Original Press Release.