Using groundbreaking, custom formulas, PuraTHRIVE products are designed to be absorbed and used by the body.
(PRUnderground) September 14th, 2021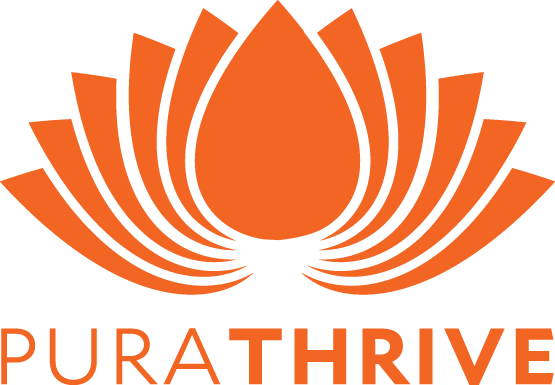 PuraTHRIVE is an e-commerce supplement company based out of Colorado, and they are the FIRST company to use micelle liposomal technology in supplements. Their patented products are made in a CGMP compliant lab in California using carefully sourced domestic and imported ingredients, which are of the highest quality, sourced organically when possible, vegan-friendly, and are free of soy, corn, gluten, sugar, GMOs, and other common allergens. Each product is 3rd party tested for purity and potency.
Aside from unsurpassed quality, PuraTHRIVE stands out because of their micelle liposomal delivery system. First used in pharmaceutical applications, the extremely high absorption rates of these lipids were quickly observed. Several supplement companies adopted the method, but PuraTHRIVE was the first to take it to market. They are the true pioneers in delivering a 'true dose' in each supplement serving.
Here's how it works…
Micelles and liposomes are lipids (fatty cells) that are natural to the human body. PuraTHRIVE takes a high-quality form of each substance – like vitamins, curcumin, or glutathione – and encapsulates them into micelles, which are further wrapped into liposomes. The liposomes protect the nutrients from the harsh acids of the stomach and deliver them to the gut lining before breaking away. Then the micelles are left to assist the nutrients into the bloodstream before breaking away as well. This leaves a high-quality nutrient that the body can easily use.
Liposomal delivery of vitamin C has been shown to be extremely effective, as observed here.
A significant increase in bioavailability was found in curcumin here when the substance was wrapped in micelles.
Together, liposomes and micelles make a fabulous team. With the liposomes for adding protection, then the micelles for assisting in absorption through the gut wall, it's an unmatched delivery system.
And these high-quality, extremely absorbable supplements – all in effective doses – can be conveniently taken anywhere, anytime.
Though amazingly bioavailable, there is no special trick to taking PuraTHRIVE supplements. All of their products are in a great-tasting liquid form which can simply be taken as is, added to water, smoothies, or other recipes!
PuraTHRIVE's products are available online, and they ship globally, so they can reach people no matter where they live. To learn more and browse their line-up, visit their website here https://purathrive.com/.
Disclaimer: The statements made regarding these products have not been evaluated by the Food and Drug Administration. This press release is not intended to be a substitute for professional medical advice, diagnosis, or treatment. Please check with your doctor. The news site hosting this press release is not associated with PuraTHRIVE. It is merely publishing a press release announcement submitted by a company, without any stated or implied endorsement of the product or service.
The post PuraTHRIVE Patented Micelle Liposomal Supplements Take Absorption To The Next Level first appeared on PRUnderground.
Press Contact
Name: Team PuraTHRIVE

Phone: 1-888-292-8309

Email: Contact Us

Website: https://purathrive.com/
Original Press Release.