Fusing Traditional and Contemporary Techniques, Elise Thomason Masterfully Curates Thematic Collections That Connect With One's Identity
(PRUnderground) September 14th, 2021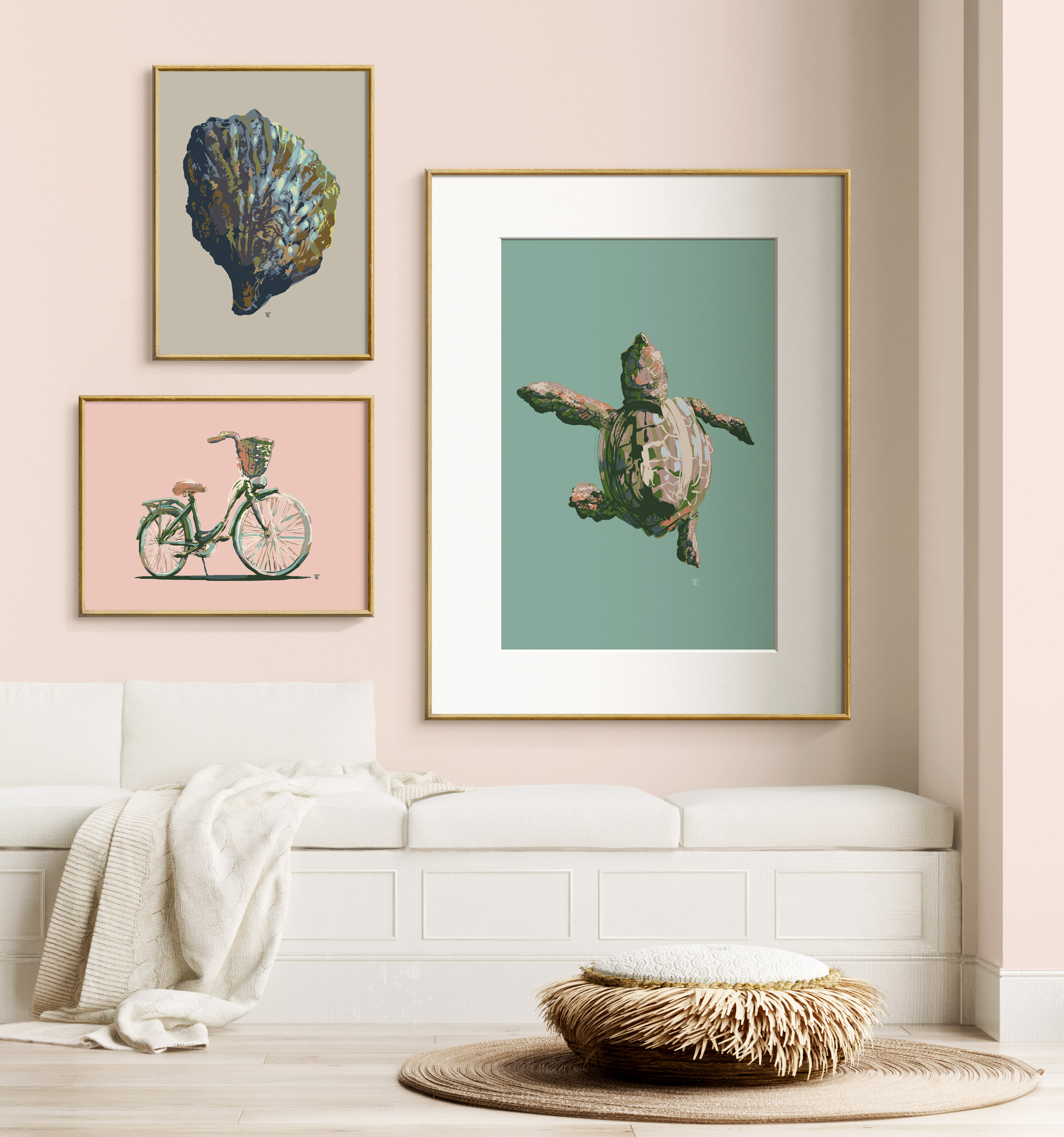 Purchasing artwork for home decor is an incredibly subjective and personal process that defines the living experience, yet few print artists consider this in the creation of their collections. Everyone has their own unique story with beautiful memories, so why not capture those emotions on paper? Elise Thomason Print Studio, the nation's premier up-and-coming print art provider, has single-handedly crafted a new niche in home decor by creating stylish and bold artwork fit for any style, designed to tell every story.
Founded in 2021 the Elise Thomason Print Studio has swept through the interior design industry to change the way people feel about their living and workspaces. Fusing traditional and contemporary drawing techniques, Elise Thomason creates a one-of-a-kind art experience, leveraging iconic objects to elicit memories, emotions, and individuality.
"Everyone has something that symbolizes a part of their life or evokes a memory. For you, maybe it's the sandals you wore when you backpacked across a continent one summer. Maybe it's the hatchet you use to chop firewood or the blue jay that sat outside your hospital window. Maybe it's your grandmother's azalea or your father's saxophone." – Elise Thomason
Elise has created 16 unique thematic collections to fit every lifestyle and style of interior design. This well-rounded portfolio has something available for everyone's style and everyone's story. Collections include but are not limited to:
Adventure Collection – A beautiful collection of travel and adventure sport-inspired pieces intertwined with bold, psychedelic colors.
Baby & Big Kid Collection – The perfect complement to nurseries and children's rooms, the Baby & Big Kid Collection is packed full of stylish pieces for all genders.
Campfire Collection – The Campfire Collection whisks one away to a campsite the 1970s, utilizing retro color palettes to portray vintage camping gear, antique RVs and SUVs.
Coastal Collection – Nothing beats the idyllic seascape of North American beaches. The Coastal Collection portrays a mixture of man-made and natural elements to create an evocative depiction of beach life in muted colors, fit for any beach-styled home.
Expedition Collection – Showcasing exotic animals and wildlife from around the world using assertively colored prints, the Expedition Collection adds the perfect pop of color to any home.
Farmhouse Collection – As modern farmhouse design decor continues its recent revival to dominate the industry, the Farmhouse Collection uses clean colors and prints of baby and adult farm animals to act as the perfect country complement, adding balance and charm to the modern farmhouse home.

 

Garden Club Collection – Not your grandmother's florals, the Garden Club Collection harnesses the power of punchy colors to add a flourish to decor that is a modern twist on chinoiserie.

 

Woodland Collection – Full of moody, natural colors, the Woodland Collection provides the perfect touch of flora and fauna to any bohemian household.
Unfortunately for most, buying artwork, especially unique or different artwork can sometimes cost hundreds and even thousands of dollars. Elise strives to continue to draw and produce creative and eye-catching artwork that is never dull and does not break the bank. The perfect addition to any living or workspace, Elise Thomason's prints have rapidly become a popular thought-filled gift for any occasion.
Through proof of concept, dedication to the craft, and unwavering commitment to breathing new life into cherished memories; Elise Thomason's purpose-driven vision has come to fruition. 
To learn more about Elise Thomason Print Studio, please visit: https://elisethomasonprintstudio.com/ 
About Elise Thomason Print Studio
Elise Thomason Print Studio is a revolutionary print art studio based in Atlanta, Georgia. Founded in 2021 by Artist Elise Thomason, the studio features gallery-quality, affordable statement prints to help one use art to tell their life story. Fusing traditional and contemporary line drawing techniques to curate bold thematic collections that speak to the soul, Elise Thomason leverages the unique connection between everyday objects and memory to tell a story. Prints include a wide variety of subject matter drawn in the same style to captivate audiences, empowering them to take on expressive artwork that keeps their memories alive on their walls. Known for her commitment to "drawing everything", Elise Thomason's iconic prints are rooted in connection, empathy, and authenticity to provide a one-of-a-kind art experience to complement any home decor style.
The post A New Era of Home Decor: How Elise Thomason Created Her Own Genre of Iconic and Expressive Artwork first appeared on PRUnderground.
Press Contact
Name: Elise Thomason

Phone: 7708511862

Email: Contact Us
Original Press Release.