The newly affordable MOBI Smart Video Doorbell, now available for pre-orders works seamlessly with other MOBI products within one easy to use App.
(PRUnderground) September 9th, 2021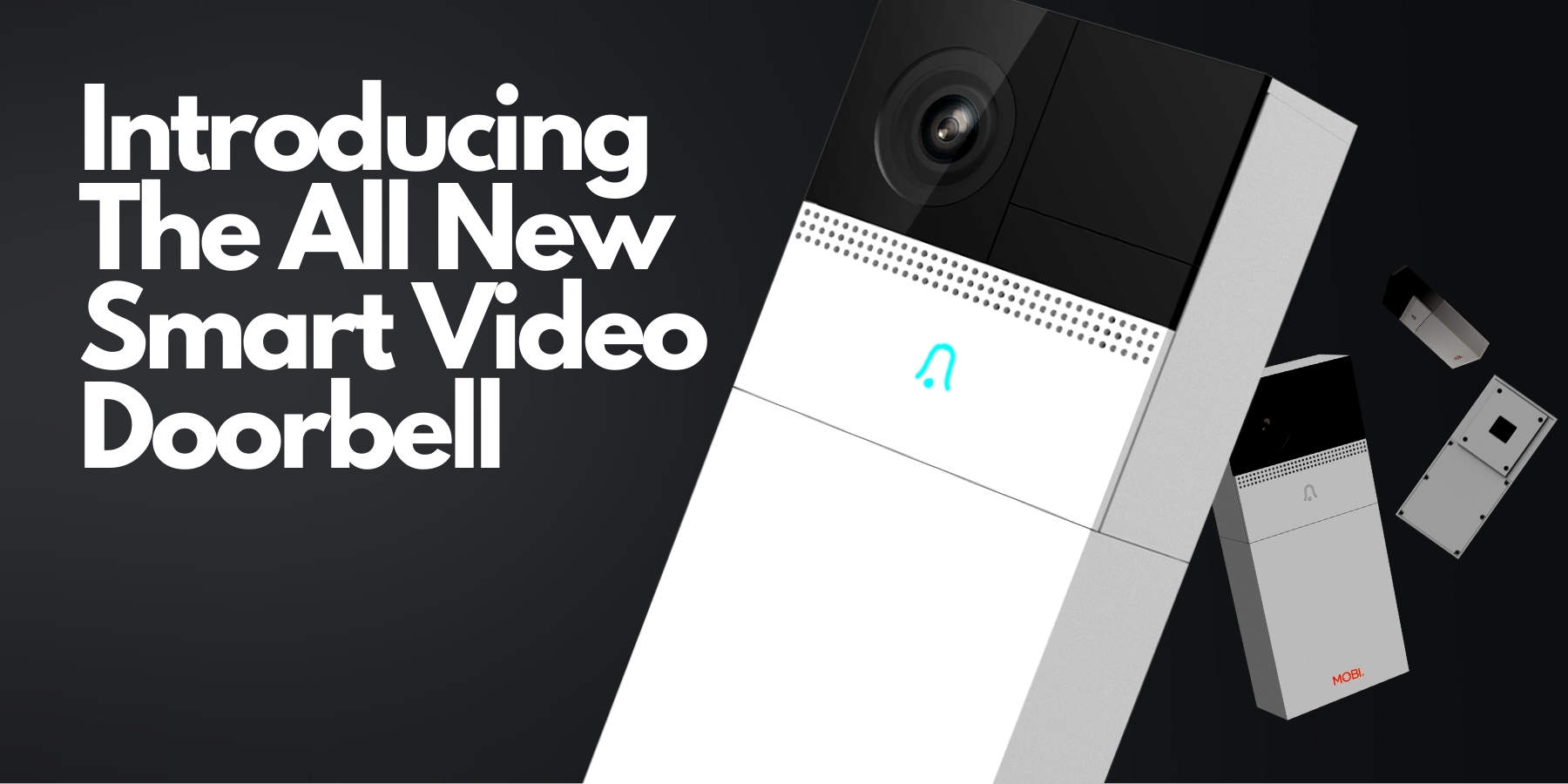 Homeowners can see day or night with a powerful 40 ft. night vision and speak with whoever is at the door before opening the door. Ideal for homes and business. Available now at www.getmobi.com. Whether at home or away, everyone deserves to know what's happening at the front door to help keep their home and family safe.
A Video Doorbell can also serve as a crime deterrent, signaling to burglars that the people who live at the residence stay informed about what's happening there. Additionally, it can act as a digital checkpoint to make sure babysitters, caregivers and service professionals arrive and leave on time. It can even provide evidence if a crime is committed, prove that a package wasn't delivered when agreed and more since it can record onto an optional SD card for weeks or months without requiring the user to pay a subscription fee each month, unlike many other brands. Access to the Doorbell's live feed and Recordings can be shared with authorized users too for added convenience and safety.
The MOBI Smart Video Doorbell comes from a company with a nearly 20-year track record of satisfying consumers yet costs much less than most competing products. Still, it comes with an extensive range of features. This Wi-Fi doorbell camera offers clear HD video, has a built-in rechargeable battery so it always has power and can be hardwired to an existing chime, if desired. An optional wireless chime is also available to purchase.
The MOBI Doorbell offers several key features and benefits among others including:
– Instant Motion Alerts with Human Filtering 

– Ability to use with existing Doorbell Wiring & Chime

– No Subscription required for recording & playback

– Expandable system with 100+ Cameras & Door Alarms

– Alexa and Google Assistant Compatible

– Dual recording (Free internal SD card or optional Cloud Service)
This new Wi-Fi Video Doorbell is designed for use with a standard 2.4 GHz home network with no subscription required. It can be used as part of a complete home monitoring system that includes cameras, door and window alert sensors, full color LED bulbs and more with automated actions and scenes to facilitate your day-to-day at-home or at-work activities.
Users can even see what's happening inside and out in a single glance through the MOBI Smart app's quad camera view when this device is used alongside of the Generation II MobiCams or another Video Doorbell.
Like all MOBI products, this new Wi-Fi Video Doorbell is supported by a U.S.-based customer service.
"Our company has been committed to home monitoring for years and is a respected name in Wi-Fi baby monitors and other home monitoring products. The MOBI Smart Video Doorbell is a logical addition to our product family that makes it easier than ever to stay fully informed about what's happening at your home using our dependable products," said CEO David Naghi.
Find the MOBI Smart Video Doorbell available for pre-order now at getmobi.com. It's one more way MOBI is there for American families when needed most.
For Contact:
Sergio Velasquez
(323) 904-3009
MOBI Technologies Inc.
725 W. Washington Blvd.
Los Angeles, CA 90015
About MOBI Technologies
MOBI Technologies Inc. is a consumer health and home electronics brand committed to elevating the consumer experience around digital living and wellness monitoring for all ages. Through intuitive, easy-to-use solutions and Home Health Tech kits, MOBI inspires smart living while catering to comfort when you need to manage and monitor vitals. Our award-winning home health portfolio is ever-growing, and today includes smart thermometers, blood pressure monitors, oxygen meters, nursery and room management solutions (smart cameras, door/window sensors, lighting control for wake/sleep/downtime, etc.), and other smart choices for convenience and peace-of-mind. Learn more about how MOBI can support your health management from home with tailored, trusted devices that can be easily added to and managed via a single app as you move through life's ages and stages. Explore our innovations at www.getmobi.com.
The post MOBI Introduces Feature-Rich & Affordable Video Doorbell with No Subscription Requirements! first appeared on PRUnderground.
Press Contact
Name: Kiumars Haziq

Phone: 323-904-3000

Email: Contact Us

Website: https://www.productsbymobi.com
Original Press Release.