The author believes success is being your authentic self no matter what trials you go through
(PRUnderground) September 9th, 2021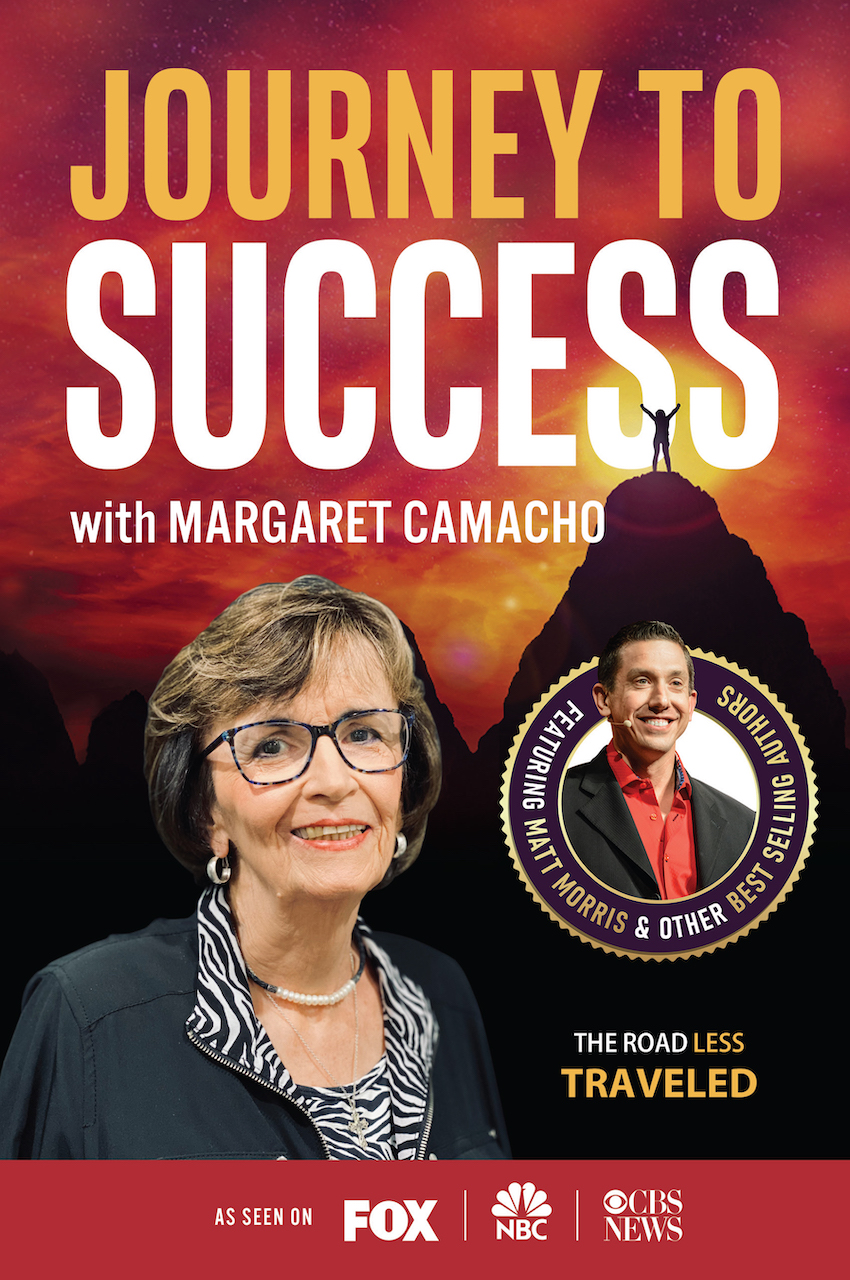 Have you ever felt that life just dealt you a lousy hand and expected you to get out with the same hand? Paging through Journey to Success with Margaret Camacho, now available on Amazon, you will learn how Margaret preserved through many poorly dealt hands and came out the other side a winner.
Known for being a very caring person, Margaret Camacho believes that all people should be given the opportunity to follow their dreams and achieve whatever they set their minds to. Having attended many self-development events and read many books, she believes that perseverance and hard work are essential in achieving your goals. Margaret believes that we should not give up on our goals no matter what life throws at us. She highlights this with the following words: "Life goes on…Perseverance is the key, and we need to keep putting one foot in front of the other so that the everyday challenges don't get us down. With the help of great faith, friends, and medical professionals, I am fighting."
Having gone through many experiences in various countries, Margaret always held on to her faith, even in the most challenging situations. She recalls how her son's life began to spiral out of control after high school and that he returned back to normal. She owes this to how she and her friends stayed strong and held on to their faith.
"Thank God I had my faith, on which I relied heavily. God is Good, and He carried me through many moments of trial," says Margaret.
Do you feel the struggle of your past and the daily grind pulling you down? Ever feel like you've been tossed into the deep end of the pool without a way to get back to safety?
Journey to Success with Margaret Camacho takes you through the story of a woman who battled against the odds using two weapons: Faith and Perseverance. Dive into Margaret Camacho's story and learn to apply faith and perseverance to your life and achieve your own success.
Rich McKevitt, Regional Sales Manager of Steiner Atlantic., LLC, speaks of Margaret's resourceful and caring nature: "I have known and worked with Margaret Camacho for fifteen years, and it was an honor. Before her retirement, she was known as the person who would get the job done. No matter what time of the day, she would stay until the assignment was complete. Besides being the office manager, she also was the traffic manager, which means she had to arrange incoming and outgoing shipments, including rates, times of pick up, and documents for equipment going to other countries—not an easy job. When there are eight sales reps and shipping equipment to manage and people asking you every day when, where, and how the equipment will arrive, she knows the answers. Something that I thought showed the type of person she was when she decided to retire; she stayed for six months to train her replacement. Margaret did not want to leave until she knew the company would be in good hands."
Regarding her faith and perseverance, Fr. Jeffrey McCormick, the parish Priest at St. Maximilian Kolbe Catholic Church, Pembroke Pines, FL, has this to say: "I have known Margaret for close to twenty years and have seen her face many crosses in her life. She has endured much but has been steadfast in faith and is also a consistent prayer warrior. Many who know her see her as a model of perseverance."
Journey to Success with Margaret Camacho is now for sale on Amazon.
About Success Publishing, LLC
Since 2013, Success Publishing transforms new authors into expert authorities in 60 days, severely reducing the time, effort, and expense of traditional publishing. There simply is no other tool that expresses your message better than your own book.
The post Learn How To Swim Out of the Deep End With Margaret Camacho's New Book first appeared on PRUnderground.
Press Contact
Name: Steve Moreland

Phone: 903-312-9166

Email: Contact Us

Website: https://successpublishing.com/
Original Press Release.