PubHTML5 is a cutting-edge solution for digital magazine publishing. It's a simple way to take digital magazines up a notch.
(PRUnderground) September 9th, 2021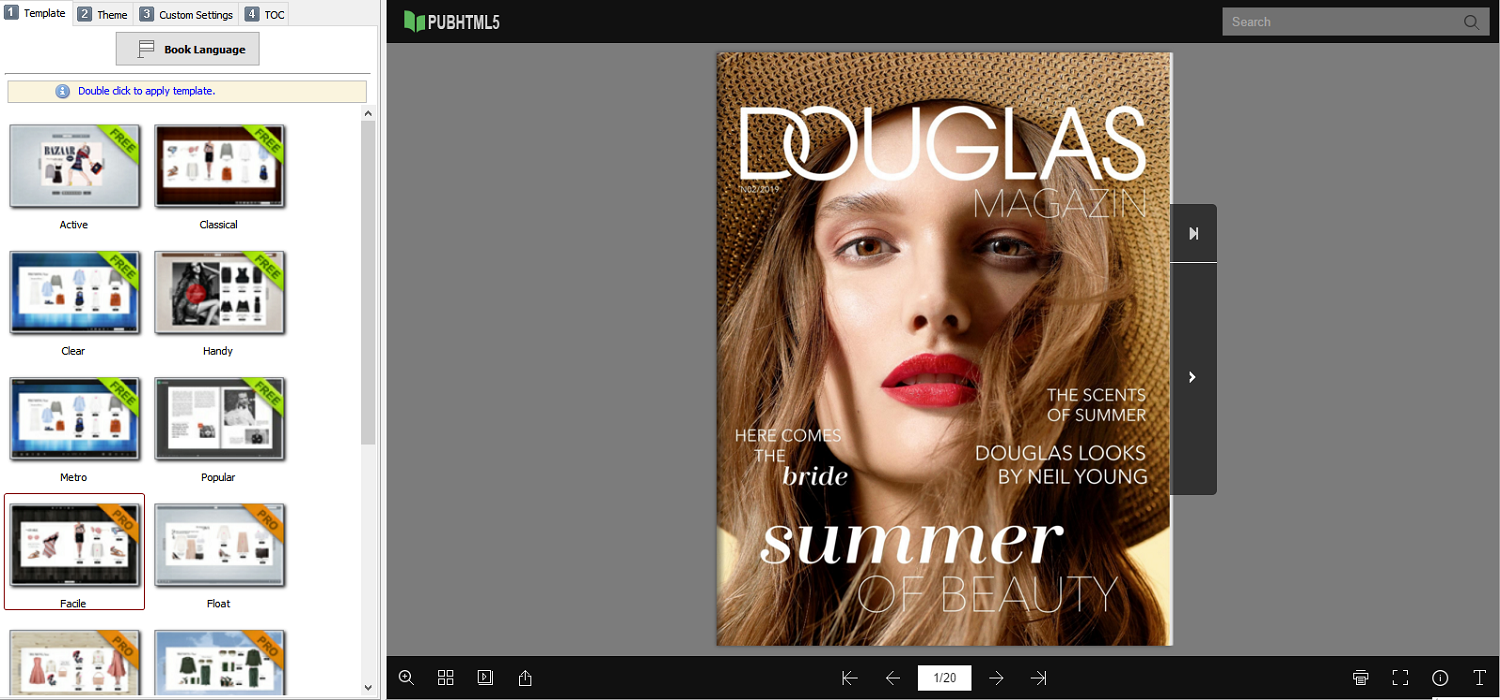 A digital magazine is quite possibly more common than a printed one nowadays. Advances in technology have taken almost everything entirely online. Publishing is no exception. Digital publications are more vivid, offer more features, are less expensive to produce, and are easier to carry around. Digital magazine publishing may seem like a daunting task, but PubHTML5 is here to make it an exercise in simplicity. PubHTML5 converts static PDF files into rich, interactive flipbooks that are designed to impress.
PubHTML5 makes digital magazine publishing fast and easy. Publishers can upload the PDF format of their magazine in just minutes. Then, they can customize the flipping version to make it one-of-a-kind. PubHTML5 facilitates the addition of various multimedia to digital magazines. Images are a given, but with digital magazine publishing, audio, videos, animations, and hyperlinks can also be added.
Readers will get more than a magazine with digital magazine publishing; they will get an experience. The wide array of multimedia makes it possible for readers to immerse themselves in the content of their magazines. Advertisers can take advantage of sales opportunities by inserting links to sales pages and product descriptions right in the magazines.
The beauty of digital magazine publishing is the ability to publish magazines in ways that guarantee a larger audience. PubHTML5 lets publishers store their publications on the cloud. There, millions of users will have access. And the publisher doesn't have to be concerned with the logistics of getting a physical magazine into the hands of readers. The PubHTML5 Bookcase lets publishers keep all their publications in one convenient place. And SEO options make them easy to find on search engines.
Magazines created with PubHTML5 digital magazine publishing are optimized for viewing on all devices. Today's public spends much of their time on smartphones and tablets. They can easily access their magazines on their favorite devices anytime, anywhere. Publishers can share their magazines on social media or via email and messaging apps using a URL, with no large files to download. They can also output the magazine on their local computer and host it on their websites.
According to Winston Zhang, CEO of PubHTML5, "digital magazine publishing is the future. PubHTML5 is here to help everyone take advantage of it."
For more information on digital magazine publishing, please visit PubHTML5.
About PubHTML5
PubHTML5 is one of the leading technology provider of HTML5 digital publishing software solutions. Its digital publishing software allows users around the world to convert any printed material into a unique digital publication. Besides, it can help to enrich the content with multimedia.
The post PubHTML5 Makes Digital Magazine Publishing Simple first appeared on PRUnderground.
Press Contact
Name: Anna R. Jarvis

Phone: +86 020-61972665

Email: Contact Us

Website: https://pubhtml5.com/
Original Press Release.