Track Title: Figure It Out Genre: Alternative Rock Launch Date: August 2021 ISRC Code: USHM22104426
(PRUnderground) September 2nd, 2021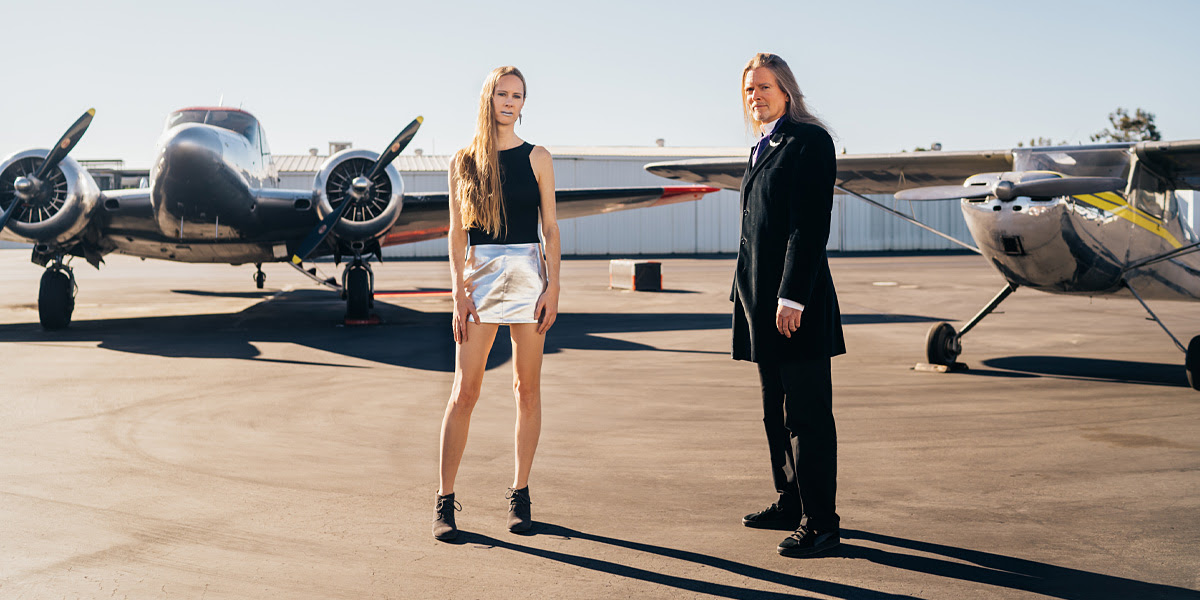 "Inspired, emotional, professionally produced, melodic, well aware of and resigned to the harsh realities of life, and yet ultimately… extraordinarily… hopeful." ILMC
Christopher Sluka first rose to prominence in New York City performing at legendary venues such as CBGB's, The Ritz and The Palladium. In 1989 his band, Sluka released their first full length album signed to Mitsubishi's Meldac label leading to success in Japan and Europe and multiple albums throughout the 90s. An obsession with flight led Chris into a hiatus from music, opening a flight school, and piloting jet planes, and yet songs continued to emanate from his musically inventive mind.
The latest album, Figure It Out, is proof of their progressive, diverse, and eclectic style. Often difficult to describe, Sluka's sound aims to reinvent music, and blur the edges of genres. All Access Music warns not to oversimplify Sluka as rock, "the often lush, ethereal sounds are a juxtaposition of elements found in classical, pop, gothic, progressive and alternative rock, which has resulted in a very difficult-to-define genre all its own… 'Enigmatic rock', perhaps…?
"Slate Magazine describes Sluka as "slightly experimental with a heavy dose of the dramatic thrown in. It generally takes more than a quick listen to appreciate, so take a little time when you do."
Slate is: Christopher Sluka, Guitar, Keyboards & Vocals and Anna Eppink, Bass, Trumpet & Accordion. Also featuring: Michael Bedard, Drums, Nico Hueso, Violin & Viola, Erdis Maxhelaku, Cello, Brad Steinwehe, Trumpet and Jordan Morita, Trombone.
Grammy Award winner Alan Sanderson produced, engineered, mixed, and mastered the recording at Pacific Beat Recording Studio in San Diego. He has worked with BB King, Weezer, Fiona Apple, Fleetwood Mac, Elton John, The Rolling Stones and many others on some of their biggest hits.
About Radiopluggers.com Ltd
We deliver music to over 30,000 verified radio station and press contacts worldwide. We guarantee a professional service, ensuring we maintain our relationships with radio stations and press contacts worldwide. We help musicians get heard and playlisted by an incredible amount of radio stations and reviewed by press contacts worldwide. We pride ourselves on being able to deliver an unparalleled level of promotion on a global scale. We built the world's biggest verified database of radio station and press contacts and around that, we built a service that helps our artists get their music heard by as many industry contacts as possible.
The post Figure It Out from American alternative rock duo Sluka first appeared on PRUnderground.
Press Contact
Name: Sluka

Phone: +1 858-366-3057

Email: Contact Us

Website: https://www.sluka.com
Original Press Release.