The author believes success is finding a balance with our mental, physical, and spiritual fitness.
(PRUnderground) September 2nd, 2021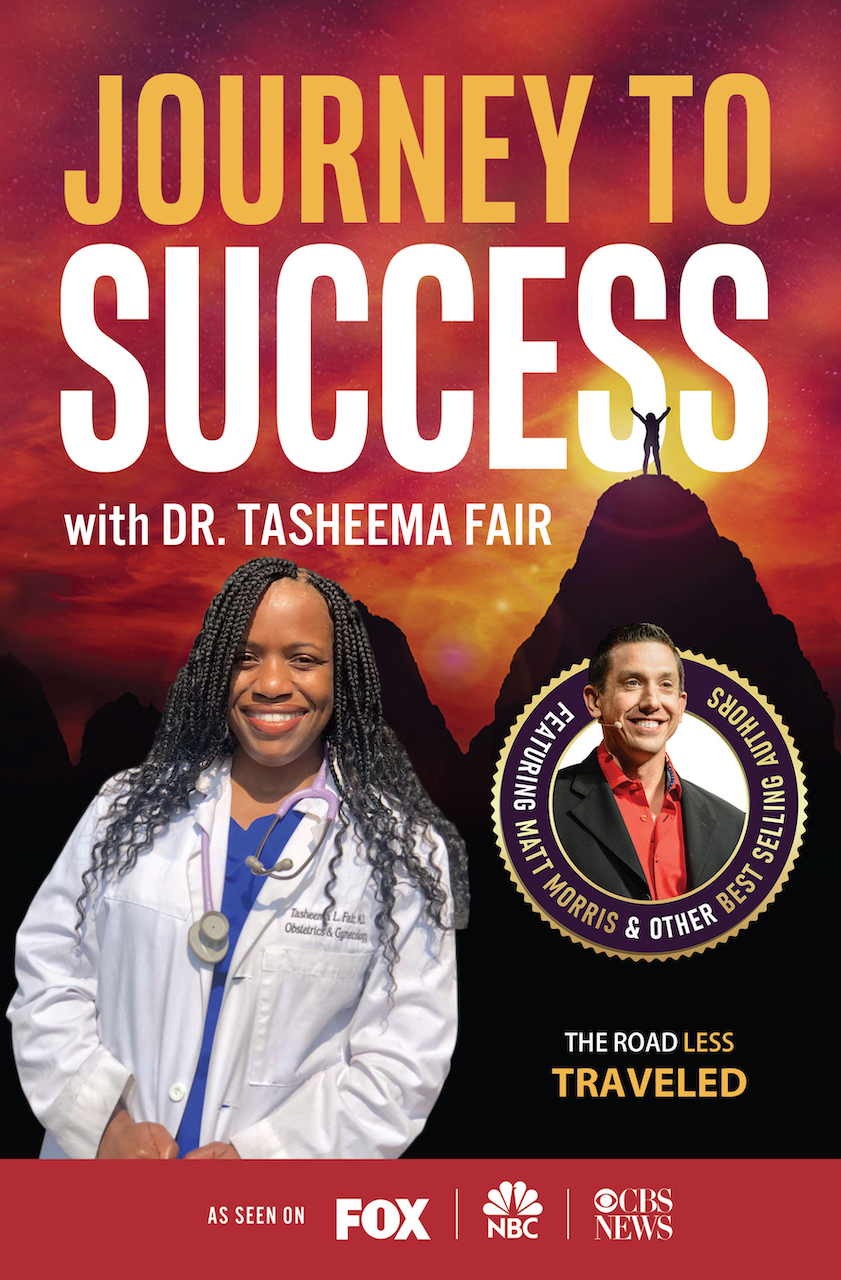 When we hear the word "fitness," we usually think of just the physical part of it. Journey to Success with Dr. Tasheema Fair, now available on Amazon, gives its readers a look into three-dimensional fitness: a combination of physical, mental, and spiritual fitness. According to Dr. Fair, a person must take care of all of them, and they can only do so by balancing all three dimensions of fitness.
Dr. Tasheema Fair is a board-certified Obstetrician/Gynecologist, Health and Wellness Coach, and an LTC in the United States Army Reserves. She is the recent author of Creating Life Balance With The Power of 3-Dimensional Fitness. She is an entrepreneur in the network marketing industry and uses her skills as a physician to help women live healthier and happier lives by creating the lives that they desire. As a health coach, Dr. Fair helps professional women who struggle with weight loss. Motivating her readers, she says, "To be fit, you must practice fitness with each part of yourself so as to create a balanced life. Most people are unaware of three-dimensional fitness, or they fail to practice it."
The status quo understands fitness merely in terms of physical fitness. But, not for Dr. Fair. Her words will inspire her readers, whether they are deep into their fitness journey or humble beginners, to engage in balanced fitness to live a fuller and happier life.
"[C]reating more balance requires you to work on all of yourself. You must be disciplined in the practice of three-dimensional fitness. If something is out of order, that should alert you to see where you are slacking. Focus on the area that needs the most work until it catches up to the others," says Dr. Fair.
As with all other areas of life, balance is an integral part of keeping everything around us together. The same applies to our fitness goals. Journey to Success with Dr. Tasheema Fair will give you the necessary tools to work on your holistic fitness.
Crystal J. speaks of her experience with Dr. Fair as a God-send: "I was determined to do something different with my weight loss journey this time! I asked God for guidance, and HE allowed me to cross paths with Coach Tasheema on IG. She was so quick to respond to my PM and provide me with the information I was seeking to help me make this lifestyle change. My outlook on life was already great, but I can truly say it is even better. I am healthier, I look better, and more importantly, I feel better! It has been a remarkable journey that has not only resulted in me achieving half of my total weight loss goal but also new attainable goals in other areas of my life! It is just the start, and I look forward to the rest of the journey!"
Tiffani S. attests to Dr. Fair's ability as a coach and motivator: "Dr. Tasheema Fair is a great motivator on my journey to weight loss. She sends me inspirational sayings and quotes that keep me pushing towards my goal. This journey has not been an easy one. But because I signed into Instagram at the right time, I have the best coach, mentor, and sister ever! Thank you, Tasheema, for all that you do to keep inspiring and coaching me and others. Best Coach ever."
Dive into Journey to Success with Dr. Tasheema Fair, now for sale on Amazon, and learn how to jumpstart your fitness or take it to the next level.
About Success Publishing, LLC
Since 2013, Success Publishing transforms new authors into expert authorities in 60 days, severely reducing the time, effort, and expense of traditional publishing. There simply is no other tool that expresses your message better than your own book.
The post Take Your Fitness Journey to the Next Level With Dr. Tasheema Fair's New Book first appeared on PRUnderground.
Press Contact
Name: Steve Moreland

Phone: 903-312-9166

Email: Contact Us

Website: https://successpublishing.com/
Original Press Release.