The author believes people need to define their own version of success unique to them
(PRUnderground) September 1st, 2021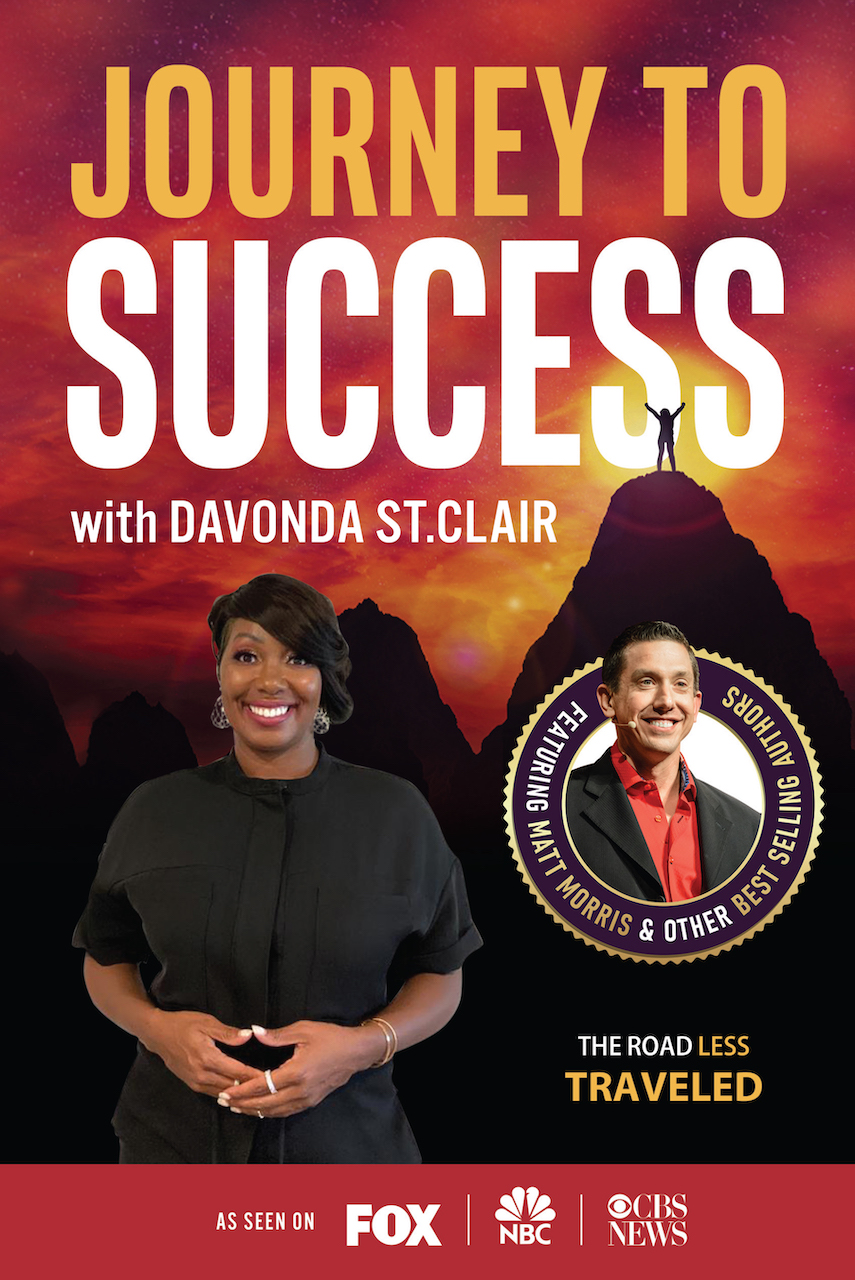 Some of us have been beaten down by constant rejection. Even a close and easily attainable goal can seem too far away because of this. Journey to Success with DaVonda St.Clair, now available on Amazon, shares the story of how a woman pushed hard against the odds of rejection and came out the other end achieving her goal. Readers going through constant rejection will find inspiration in the author's story.
DaVonda is a poet, writer, and now co-author of Journey to Success. She advocates for self-development, community advancement, environmental initiatives, animal welfare, and human rights. She continues her commitment as well as her social responsibility through global philanthropic endeavors, including donating to and being involved with Feeding America, FreeMySister.Org, The Bahrain Writers Circle, Artists for a New South Africa (ANSA), American Women's League Kuwait, the Bahrain Society for the Prevention of Cruelty to Animals (BSPCA), and Protecting Animal Welfare Society (PAWS) Kuwait. DaVonda is also an International poet with published works in several books regarding the Kingdom of Bahrain, Sisterhood, Love, and International Living. Given her international experience, which has taught her to be in a state of constant learning, especially from those around her, she urges her readers to do the same: "Not many people take the time to explore their own city, let alone the state. Many fall into the mundane tasks of working, paying bills, living day-to-day, and finding a way to survive, not live. This time, not being military, I wanted to live and work overseas on my own terms, stay or venture off to another location based on my own desires."
Part of exploring the world and broadening one's horizons includes interacting with folks from different parts of the world.
"That…sent me to live and work in the Middle East, in the Kingdom of Bahrain, where I found a community of Americans, various expatriates, and Bahrainis, all of whom thrived on culture, creativity, self-nourishment, enlightenment, and reflection. I thrived on being around a group of like-minded people. From this, a new definition of success was born," says DaVonda.
Dive into a world of curiosity and exploration, where DaVonda's quest to work in the Middle East will inspire you to broaden your horizons and push you to learn about a world beyond your borders.
Captain Terri Gabriel, a United States Navy Commander, offers her view of DaVonda's determined nature: "I was immediately impressed when meeting Ms. St.Clair in 2008. After all, how often do you come across a highly educated, single, black woman working overseas in IT? I was blown away. Ms. St.Clair has always been very modest yet determined. I knew she was someone who was going to excel very quickly. Although I've never heard her complain about her job, I know how challenging her profession can be from my own personal experiences being a female Naval Officer. Twelve years ago, I admired her thirst for knowledge and excellence in how diligently she sought to earn as many IT certifications and qualifications as quickly as humanly possible. Now, to see her coaching and conducting seminars, all while mentoring others seeking to start their journeys into IT, has made me proud to call her a colleague and friend. She is nothing short of phenomenal!"
Regarding DaVonda's resilient character, Hilliard Ladd III, Business Development Manager of GWOP Tactics – Logistics Solutions, has this to say: "When I think about positivity, authenticity, strength, wisdom, compassion, and overall leadership, DaVonda immediately comes to mind. All the years I've known her, she has been constantly resilient. In the rare moments we may not agree, there is no other person I'd rather call to bounce ideas and strategies off of. Her mind and the way she thinks is amazing."
Journey to Success with DaVonda St.Clair is now for sale on Amazon.
About Success Publishing, LLC
Since 2013, Success Publishing transforms new authors into expert authorities in 60 days, severely reducing the time, effort, and expense of traditional publishing. There simply is no other tool that expresses your message better than your own book.
The post DaVonda St.Clair's New Book Teaches You To Go Beyond Mere Survival first appeared on PRUnderground.
Press Contact
Name: Steve Moreland

Phone: 903-312-9166

Email: Contact Us

Website: https://successpublishing.com/
Original Press Release.