VBS IT Services announced the availability of their "Cybersecurity NIST Framework Assessment". More information can be found at https://www.vbsitservices.com/cyber-security-assessment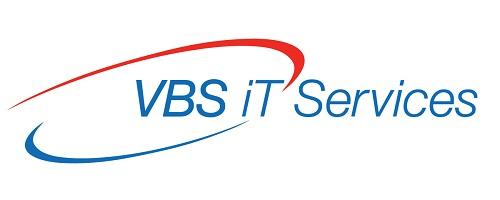 Toronto, Canada - August 26, 2021 /PressCable/ —
VBS IT Services today announced that customers looking for an affordable cybersecurity assessment are now able to purchase their own Cybersecurity NIST Framework Assessment by requesting a quote at: https://www.vbsitservices.com/cyber-security-assessment.
The Cybersecurity NIST Framework Assessment release marks our commitment to identify internal and external security gaps and protect organizations from cyber criminals to prevent a breach. We are excited to make this available to business's that want to protect their data, especially since those within VBS IT Services feel that "Our NIST framework has helped our clients avoid a breach catastrophe. It's protected systems, people and data from cyber criminals."
Miguel Ribeiro, CEO at VBS IT Services, when asked about cybersecurity assessment said:
"Security is not just our job, it's our responsibility."
Professional service and non profit organizations located in the GTA – Toronto, Ontario, Canada market will be interested to know that our cybersecurity NIST framework assessment was developed for small business organizations such as law and accounting firms, marketing and PR companies, and non-profit organizations located within the GTA – Toronto, Ontario, Canada with at least 10 to 100 employees.
For example, the VBS IT Services cybersecurity protection features "Ransomware (CryptoGuard) Protection and Managed Threat Response (MTR) 24/7/365 threat hunting detection and response service that's delivered by a team of experts". Miguel Ribeiro said "identifying security gaps and leveraging proactive protection is critical because there's a breach every 39 seconds and 71% of the organizations have less then 100 employees. This is great news for small business because the VBS award winning cybersecurity solutions protect your data and provide peace of mind in breach prevention."
Cybersecurity assessment will also identify gaps in employee cybersecurity awareness. This is important because 95% of data breaches are caused by employee mistakes. Organizations should be pleased with this since VBS IT Services provides cybersecurity training awareness to educate employees on the latest cyber scams and to create the "Human Firewall" as the first layer of cybersecurity protection.
One final piece of information being released, states that the new cybersecurity NIST framework assessment will also scan for hardware, software vulnerabilities and compliance to ensure that systems are compliant with industry standards, which is an important requirement for organizations wanting to purchase cybersecurity insurance. Developers decided this was critical to the final product because it only takes one employee to fall victim to a scam and shut down a business. Customers should enjoy this particularly, as VBS IT Services will shed light on how to prevent ransomware and cyber breaches to avoid the hassle of dealing with downtime, lost revenue and reputation damage.
Those interested in learning more about VBS IT Services can do so on the business website at: https://www.vbsitservices.com
Those interested in purchasing can go directly to the product listing, here: https://www.vbsitservices.com/cyber-security-assessment
Contact Info:
Name: Miguel Ribeiro
Email: Send Email
Organization: VBS IT Services
Address: 6021 Yonge St. Ste.420, Toronto, Ontario M3M 3W2, Canada
Phone: +1-877-709-2656
Website: https://www.vbsitservices.com
Source: PressCable
Release ID: 89043281