With the slogan, "Better air, better life," CleanForce Technology launches a product that sidesteps the status quo to deliver on its promise.
(PRUnderground) August 24th, 2021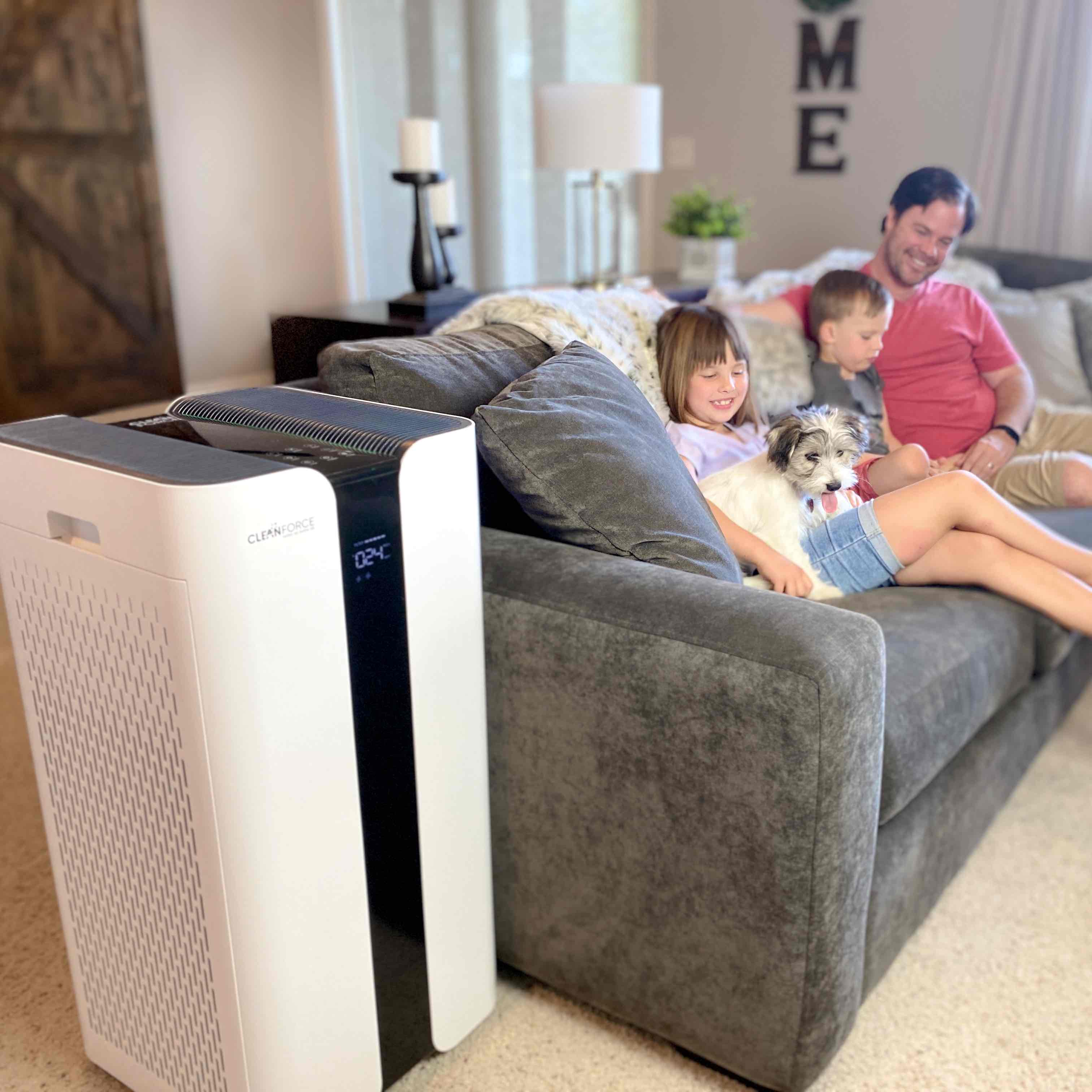 Noted as the world's most advanced large room air purifier, CleanFoce Mega 1000 makes its way to a ready marketplace. Possibly never more helpful than at a time like this, when the CDC recommends using HEPA air purifiers to enhance air cleaning, the extra-large unit purifies the air in 4,600+ square feet of space in just one hour. Designed to support respiratory health with a double filtration system and a 360-degree air distribution, the smallest air pollutants won't know what hit 'em. Even those micro versions that ride on pet hair, dust, and the aroma from last night's meal. It turns out it's quiet too.
Ozone-free, the CleanForce air purifier is already widely recognized for its ability to trap 99.97% of extra-fine airborne particles. How so? With a system that has the highest CADR on Amazon encompassing eight filtration stages. Contaminates include DNA/RNA-based viruses and bacteria, dust mites, pollen, and mold spores that filter down to as small as 0.1 microns. Second-hand and wildfire smoke and cooking, pet, and chemical odors are expelled while free formaldehyde, benzene, TVOC, and other pollutants found in decorations decompose.
Tina Lee, a representative of CleanForce Technology Inc., said, "This is an air purifier for large rooms designed with authoritative research and world-class laboratories. We've thought of everything right down to the convenience of its touchscreen and remote functionality. Choose from one of four fan speeds, set a 12-hour timer or sleep mode, activate a child lock, and easily monitor a four-color LED air quality display. Or, you can activate the smart mode, and it will set fan speed automatically based on your real-time air quality."
For more information, visit https://www.cleanforceair.com. To find the CleanForce Mega 1000 on Amazon, visit https://www.amazon.com/gp/product/B08LVBD1YB.
Contact:
Luis Correa
PR Manager, CleanForce Technology Inc
+1 213-289-3385
YouTube:
https://www.youtube.com/channel/UCf82u7vNiBaLMoy6AikH0HA
About CleanForce Technology Inc
Based in Chino, California, CleanForce Technology Inc. offers award-winning air purifiers that have earned full certification. Products are ETL listed, Energy Star verified, and are recognized by the California Air Resources Board (CARB). They are also CA PROP 65 certified, FCC certified, and EPA registered.
The post CleanForce Mega 1000 Launches to Put the Skids on Indoor Air Pollutants That Hide in Large Spaces first appeared on PRUnderground.
Press Contact
Name: Luis Correa

Phone: +1 213 289 3385

Email: Contact Us

Website: https://www.cleanforceair.com
Original Press Release.