Highly-rated faith-based addiction recovery center in Utah launches a new podcast episode to address how those who suffer from intimacy disorders and related addictions found hope and healing by connecting with a higher power.
(PRUnderground) August 23rd, 2021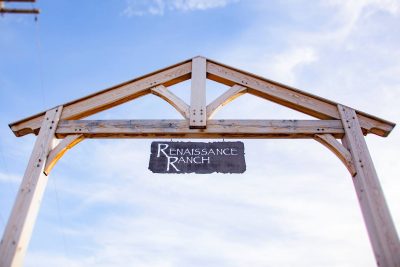 There comes a time when sheer willpower just isn't enough, Mark Kastleman explained in a recent podcast released by the owners of Renaissance Ranch drug rehab, Rick and Christine Dixon. Kastleman, a counselor specializing in addiction to adult material and survivor of his own 32-year enslavement to addiction, joined the Dixons to talk about how surrendering one's will to God is crucial in lasting recovery.
The podcast is fifth in Utah-based Renaissance Ranch's free Family Addiction Recovery series and addresses Step Three of the center's 12-Step program: Make a decision to turn one's will and life over to the care of God.
Renaissance Ranch, an all-male addiction treatment center based in Bluffdale, Utah, is an enterprise that hits very close to home for the Dixon family. Both of Rick and Christine's sons are substance abuse addiction survivors and now serve as the hands-on leadership for the Ranch. Christine and Rick went through the 12-Step program to help their sons and today dedicate themselves to helping family members navigate their loved ones' recovery.
The Dixons also interviewed guests Terry and Lindsay Allred, who shared tender moments of Terry's recovery from lust addiction, including how they made it through many dark years of depression, shame, and self-loathing before realizing that success just wasn't possible until they made a lasting connection with God. Kastleman also spoke about how important it is that spouses of addicts have their own "healing journey."
Referring to a painful situation with her oldest son, Tyson, Christine Dixon talked about how she learned to apply Step Three in a deeply personal way. She had been beside herself worrying about Tyson's growing drug addiction and expulsion from high school. After having lunch with her father, she recounted, "I had the distinct impression that God was saying to me, 'Don't worry about Tyson. Let me worry about Tyson.' It was such a powerful breakthrough for me to be able to start trusting Heavenly Father, because, before that … I believed, but I didn't know how to trust."
The Dixons hope that families caring for a child, sibling, or spouse who is struggling with addiction will regularly tune into the free podcasts offered through their addiction treatment facility.
Renaissance Ranch has been named the Best of State among Utah addiction recovery centers and rated as one of the best of its kind in the U.S. by Vista Research Group, Inc., a third-party organization that tracks the efficacy of rehabilitation centers. Through its Band of Brothers program, Renaissance Ranch offers one of the largest recovery support communities for men in the country.  For more information about the center's addiction recovery programs call 801-872-7201 or visit www.RenaissanceRanch.net.
About Renaissance Ranch Treatment Centers
Renaissance Ranch is a Utah rehab center that uses a faith-based addiction recovery program by combining the traditional 12-Step approach to treatment combined with Gospel principles as they relate to alcohol and drug addiction. They are owned and operated by individuals who have been through the challenging road to recovery, but who have been made more whole and stronger by that very journey. Renaissance Ranch takes those who are at their lowest point and bring them into a program that gives them hope and a blueprint of how to grow and achieve their best selves.
The post Renaissance Ranch Men's Rehab Center Debuts Podcast Episode about Healing from Intimacy Disorders first appeared on PRUnderground.
Press Contact
Name: Preston Dixon

Phone: 1-855-SEO-NATL

Email: Contact Us

Website: http://renaissanceranch.net/
Original Press Release.