The company is supplying essential chiral products for peptide synthesis
(PRUnderground) August 23rd, 2021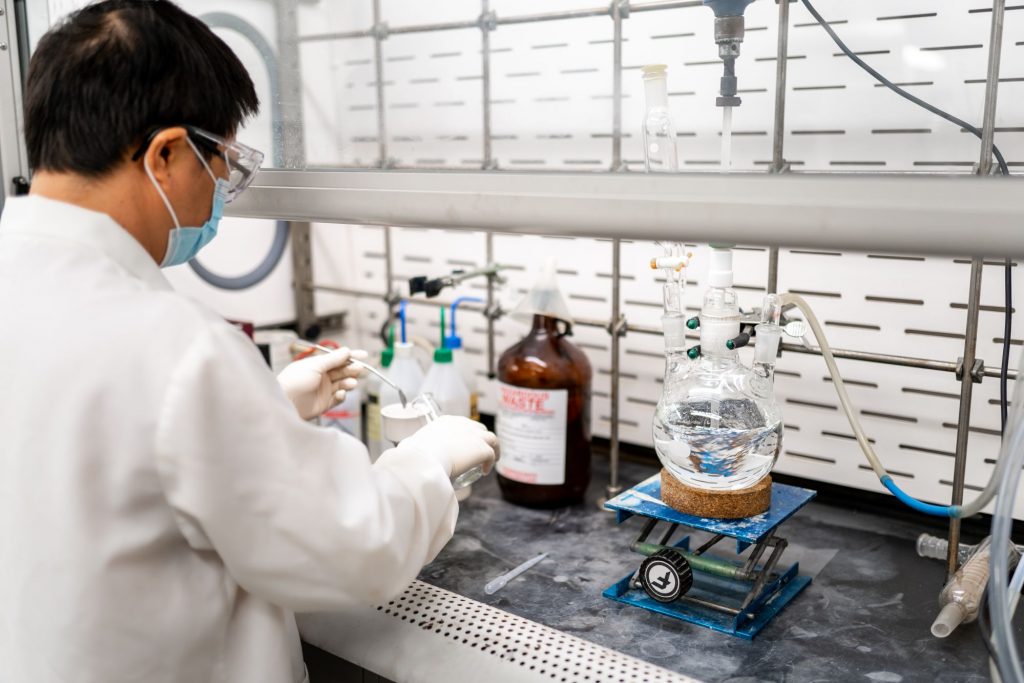 Advanced ChemTech, a Kentucky-based facility recognized for its peptide synthesis, has come to the fore for its advanced capabilities in manufacturing products essential to synthesizing peptides that contain unusual amino acid residues. The company supply fine chemicals and peptide synthesizers to the research and pharmaceutical market.
Advanced ChemTech credits its success to three decades of experience in both stereoselective and stereospecific synthesis strategies.
The company's commitment to delivering innovative solutions by supplying top-of-the-range peptide synthesizers and the continued development in custom peptide synthesis has enabled growth in their capabilities for manufacturing chiral products for customers who require the use of unusual amino acids in their peptides.
In 2008, the peptide therapeutics market reached multi-billion-dollar status, and it is still growing at a rapid pace today. The continued popularity of both peptides and amino acids in the beauty and skincare sector is driving innovation and demand in the chemical sector. The unique manufacturing capabilities of Advanced ChemTech position the company to respond to this demand.
'At Advanced ChemTech, we are constantly researching, innovating and improving,' a key spokesperson from advance ChemTech shared. 'The dynamic and competitive pharmaceutical sectors mean that we must stay on top of our customer's needs and deliver exceptionally high-quality products.'
Advanced ChemTech maintains strict specifications within its facility, ensuring that impurities in production are kept to a minimum. By manufacturing their own amino acids, resins and coupling reagents, Advance ChemTech maintains control over the variables involved in the synthesis of peptides. This results in the delivery of quality assured peptides to customers.
For a complete list of the products and services provided by Advanced ChemTech, visit www.advancedchemtech.com.
About Advanced ChemTech
Based in Louisville, Kentucky, Advanced ChemTech provides various fine chemicals to the research and pharmaceutical market. These chemicals vary massively, including amino acids, peptides, resins, reagents, and more. We are Leaders in instrumentation, and provide TETRAS™, a state-of-the-art synthesizer for peptide synthesis.
Advanced ChemTech has all the chemicals you need, whether for pharmaceutical research or the market, or perhaps a school science project, required re-stock for a commercial entity, or other requirements. Whatever you need, the Chemtech team is here to help you; you can even read their newly released blog for free information and advice. To find out more information about the team and their processes, you can also reach out via https://www.advancedchemtech.com/contact/
The post Advanced ChemTech answer demand for the synthesis of unique peptides first appeared on PRUnderground.
Press Contact
Name: Matthew Woodring

Phone: 1.800.456.1403

Email: Contact Us

Website: https://www.advancedchemtech.com/
Original Press Release.