On Saturday, August 21st, Earth Treks, Planet Granite, and Movement Will Welcome New and Experienced Climbers to Participate in the Special "Walls Are Meant For Climbing" Events
(PRUnderground) August 19th, 2021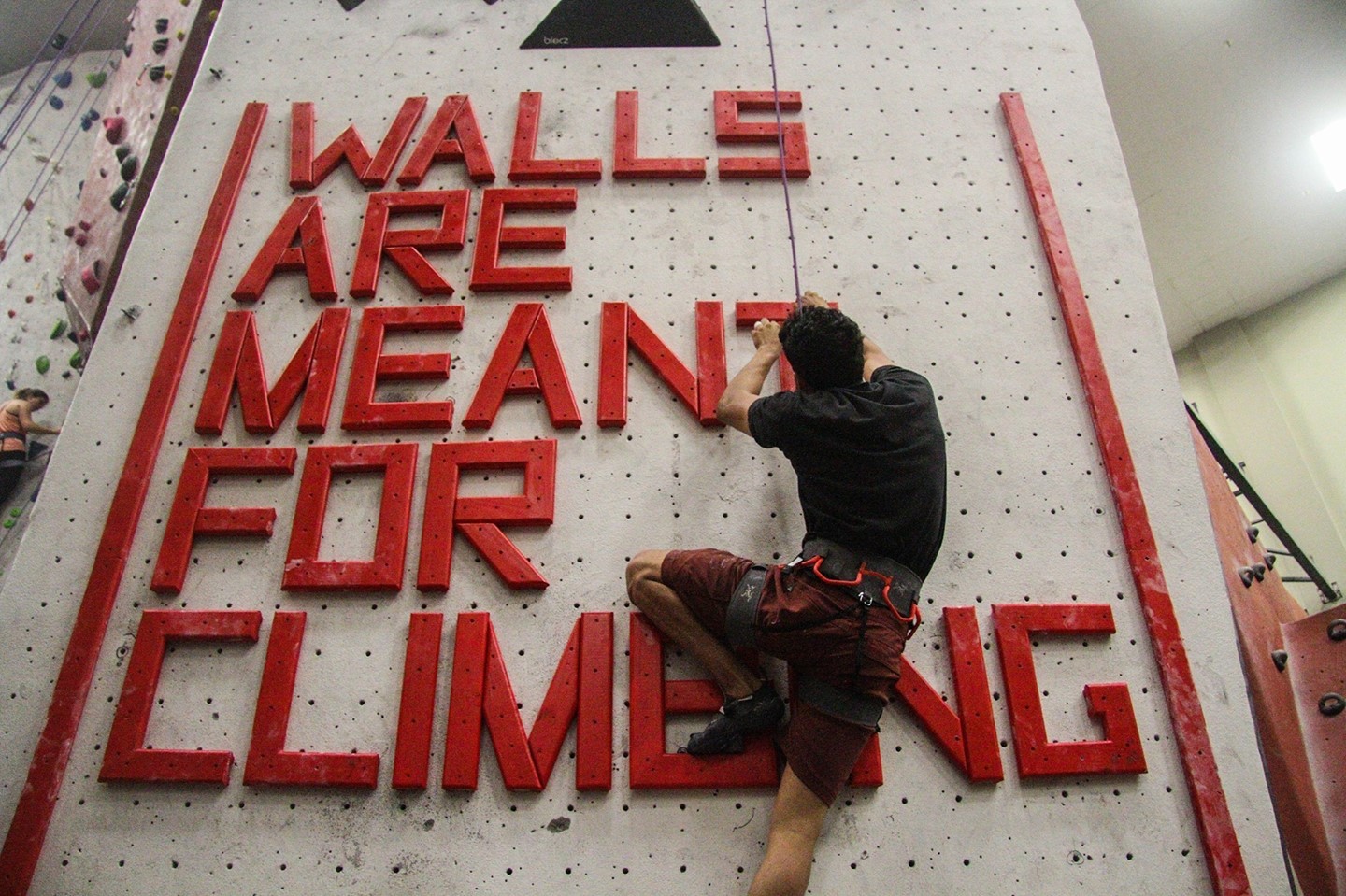 El Cap, the nation's largest community of climbing gyms, announced today their gyms will be celebrating Global Climbing Day with The North Face on Saturday, August 21, 2021. As part of The North Face's "Walls Are Meant for Climbing" campaign, the gyms will offer free intro to bouldering or intro to rope climbing classes for those interested in discovering what rock climbing is all about.  In addition, the gyms are donating 50% of each day pass sold to a local organization.
No experience is necessary to participate, and all Earth Treks, Planet Granite, and Movement climbing gyms are encouraging individuals who have never climbed before to come out and experience the adventure sport for the very first time.
"The sport climbing competitions premiering at The 2020 Tokyo Olympics have sparked a lot of interest in climbing," said Robert Cohen, CEO of El Cap. "In partnership with The North Face, El Cap wants to support Global Climbing Day by giving everyone a no-pressure way to find out what the sport and community are all about."
Global Climbing Day was started in 1966 by The North Face, manufacturers of high-performance apparel, equipment, and footwear. This year, the celebration serves as the culmination of The North Face's "Walls Are Meant for Climbing," campaign that was created in 2016 to challenge people to rethink the way we look at walls, and see them as places where people in the climbing community can come together to test themselves, build trust, and strengthen that community.
As part of Global Climbing Day, Earth Treks, Planet Granite, and Movement gyms will be holding special events, gear demos, hosting renowned professional climbers, hosting free intro classes, and spotlighting accomplished local climbers. El Cap will be donating 50% of every day pass sold to a local organization.
The following locations will be hosting special guest appearances from renowned athletes such as:
For more information about El Cap Climbing Gyms visit el-cap.com
About El Cap – Movement
Movement is part of the El Cap Family, one of the largest, nationwide, network of indoor climbing facilities. Every Movement, Earth Treks and Planet Granite facility is committed to growing the climbing community through a shared vision to empower personal transformation and inspire social and environmental impact.
Movement gyms feature bouldering, top-roping, and lead climbing, as well as amenities like yoga studios, functional fitness, cardio zones, and climbing gear shops. Each facility caters to participants of all abilities – from competitive athletes to weekend adventurers and families. Learn more at El-Cap.com.
The post El Cap Climbing Gyms Celebrate Global Climbing Day with The North Face By Hosting Free Classes and Professional Athletes first appeared on PRUnderground.
Press Contact
Name: Charlotte Bosley

Phone: 443.465.3279

Email: Contact Us

Website: https://el-cap.com/
Original Press Release.