The elderly bared the brunt of loneliness caused by the pandemic, but the NYC caregiver is now helping them safely rekindle connections and get active
(PRUnderground) August 16th, 2021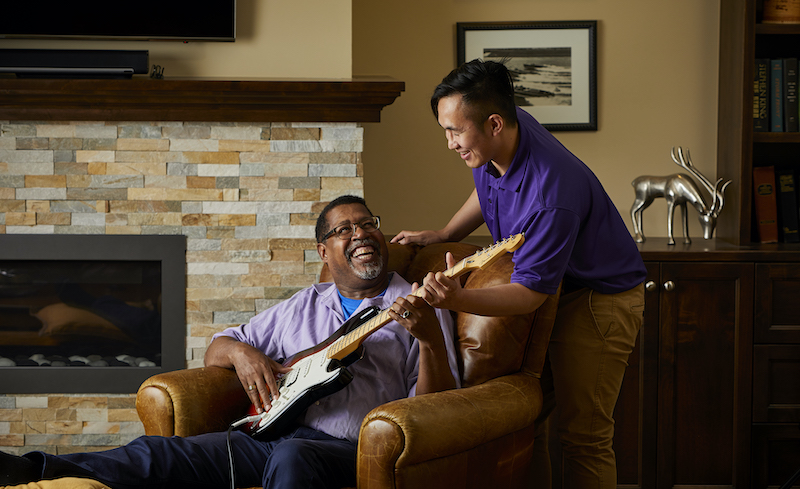 When the pandemic hit, people of all ages across all geographic regions were forced out of social situations and deprived of their normal human connections. For the elderly, especially those living at home alone, loneliness and isolation have been at the forefront of conversations surrounding the effects of the pandemic. Now, as vaccination rates rise and the world returns to some semblance of normalcy, seniors are looking to reconnect with family and friends. And one NYC area care provider is doing its part to ensure SoHo seniors revitalize their social connections to increase their thriving and wellbeing.
Touching Hearts at Home NYC is New York City's premier senior home care service provider. Its team of award-winning caregivers offers non-medical in-home care services to clients throughout NYC, including SoHo. For the elderly wanting to maintain their independence by living at home, Touching Hearts at Home NYC offers drop-in or live-in services to assist clients with household tasks or companionship needs. And as the world emerges from the pandemic, so many people, the elderly included, are craving human connection. With this in mind, Touching Hearts at Home NYC makes it easy for SoHo seniors to rekindle relationships, enjoy social interactions, and make new friends.
For SoHo seniors looking to get out to socialize with friends, attend lunches, catch a movie, and more, Touching Hearts at Home NYC provides accompaniment services to ensure clients get safely to their destination. Caregivers also provide companionship services for those looking to make a new friend. Caregivers can share conversations with clients, play board games, go for walks, or catch up on favorite television shows. For seniors who may be homebound and find getting out difficult, live-in or drop-in companionship services can help brighten their days with human connection, which is critical to wellbeing.
"Our demand for accompaniment services and in-home companions has increased on the heels of the loosening pandemic restrictions," said Craig Sendach, owner of Touching Hearts at Home NYC. "Seniors want to make up for lost time, rekindle friendships, and enjoy social activities now that it's safer to go out in public. Our companionship services are filling an important need in the SoHo community, ensuring that the elderly can remain in their homes yet still enjoy the human connections that will help them lead long, healthy lives."
To learn more about Touching Hearts at Home NYC and its SoHo companionship services, visit https://www.touchinghearts.com/nyc/.
About Touching Hearts at Home NYC Area
About Touching Hearts at Home NYC Area – Touching Hearts NYC offers in-home care to aging adults, seniors, and individuals living with medical conditions and disabilities at rates considerably more affordable than care outside the home. The agency is known for Non-Medical Home Care, Companionship and Homemaker services in New York City's Manhattan, Brooklyn, Westchester, Queens, and Rockland areas. Its focus is on providing person-centered care to help those in need remain in their home, maintain the lifestyle they choose, and feel confident they will be treated with the respect and kindness they deserve.
The post Touching Hearts NYC's senior companion care reconnects SoHo seniors with the outside world first appeared on PRUnderground.
Press Contact
Name: Craig Sendach

Phone: +1-212-201-6139

Email: Contact Us

Website: https://www.touchinghearts.com/nyc/
Original Press Release.