Planning nutritious meals can be a challenge for seniors, but Touching Hearts at Home ensures they get the nutrition critical to lead a longer, healthier life
(PRUnderground) August 9th, 2021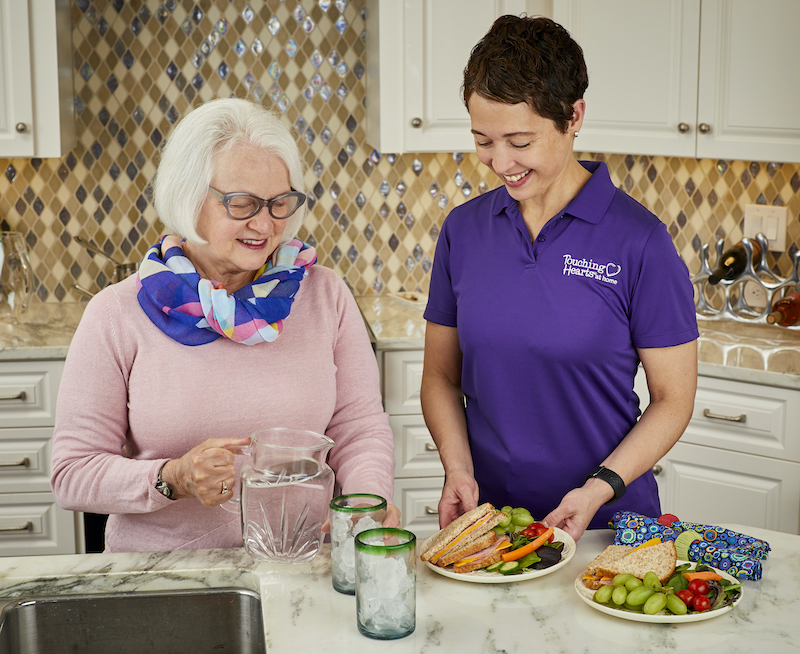 No matter one's age, eating healthy, nutritious meals can be a challenge. And the work that comes with planning, shopping for, prepping, and cleaning up after a meal can be exhausting. For seniors, these challenges can be even greater, leading to some elderly Manhattan residents not receiving the nutrition they need. But thanks to an NYC based in-home care provider, seniors in the Manhattan area have a reliable option to fuel their bodies with the nutrition needed to enhance their vitality and lead a healthier lifestyle.
Touching Hearts at Home NYC is an award-winning New York City-based senior home care services provider. Touching Hearts NYC offers a variety of non-medical in-home care services to clients. Services range from dropping in a few hours a week to assist with household tasks or providing companionship or continuous live-in care 24 hours a day, 7 days a week.
As part of its care portfolio, Touching Hearts at Home NYC offers meal preparation for Manhattan seniors. Caregivers can provide their clients with anything from a few meals a week to each meal every day. For the elderly who may live alone and not have family nearby or someone who can check in regularly, meal preparation services can provide a critical service to ensure they get a well-rounded meal while also providing companionship.
Caregivers can work with the client to develop a meal plan and assist with shopping. The caregiver can partner with the client to prep and cook meals together, or the caregiver can take charge of all facets of meal prep, cooking, and cleanup.
Having a caregiver who is in tune with healthy meal prep or who can help ensure a client sticks to medically necessary nutrition plans is one way Touching Hearts at Home NYC is helping seniors stay healthy. But more than just meal prep, caregivers can also share a meal with clients, providing invaluable companionship services that can further nurture a client's wellbeing.
The benefits of Touching Hearts at Home NYC's meal prep services are numerous. Healthy, nutritious meals can ensure seniors maintain a healthy weight, fend off obesity-related complications, improve physical ability, boost energy, and improve longevity.
"For Manhattan seniors who need support in shopping for, planning, cooking, and cleaning up after meals, Touching Hearts at Home NYC's meal preparation services are a great, stress-free way to enjoy healthy meals with the added bonus of companionship by 5-star rated caregivers," said Craig Sendach, owner of Touching Hearts at Home NYC. "We're proud to play a part in helping seniors across NYC lead longer, healthier lives by helping to fuel their bodies with the nutrition they need to maintain an active lifestyle."
To learn more about Touching Hearts at Home NYC and its meal preparation services, visit https://www.touchinghearts.com/nyc/.
About Touching Hearts at Home NYC Area
About Touching Hearts at Home NYC Area – Touching Hearts NYC offers in-home care to aging adults, seniors, and individuals living with medical conditions and disabilities at rates considerably more affordable than care outside the home. The agency is known for Non-Medical Home Care, Companionship and Homemaker services in New York City's Manhattan, Brooklyn, Westchester, Queens, and Rockland areas. Its focus is on providing person-centered care to help those in need remain in their home, maintain the lifestyle they choose, and feel confident they will be treated with the respect and kindness they deserve.
The post Touching Hearts NYC's elderly home care keeps Manhattan seniors healthy with nutritious meals first appeared on PRUnderground.
Press Contact
Name: Craig Sendach

Phone: +1-212-201-6139

Email: Contact Us

Website: https://www.touchinghearts.com/nyc/
Original Press Release.