The author says success comes from using conscious focus as a catalyst
(PRUnderground) July 30th, 2021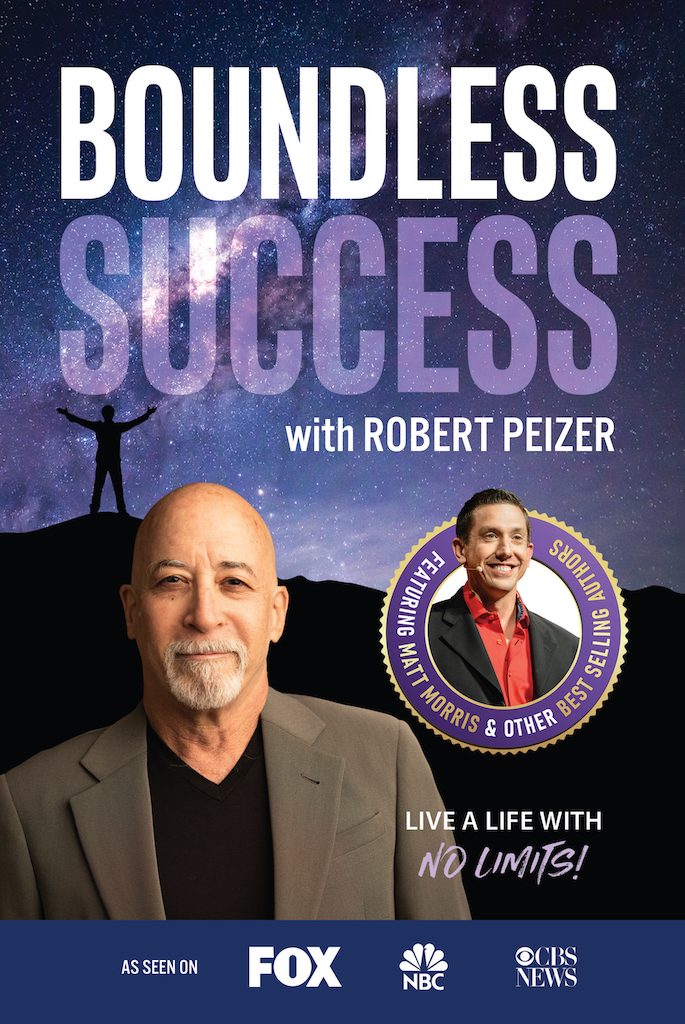 Boundless Success with Robert Peizer, available on Amazon, helps readers shift their focus to find their inner vision, passion, and fulfilment and reshape their lives for long-term success.
Robert Peizer is a trusted advisor, a world traveler, and an astute business partner with a multifaceted and highly successful career. With a master's degree in international business, he is an entrepreneur, a co-founder of several companies, a life coach, musician, and author. He runs his own consulting practice through which he helps others shift their thoughts and words and build the life of their dreams. For Peizer, a life of success is based on conscious focus, about which he says: "Focus is catalytic—it causes manifestation. Focus is a tool that amplifies vision. It multiplies effort. It can be brought to bear on anything."
Following a tragic accident that put an end to his Olympic dreams, Peizer realized he could create a new life for himself through conscious focus. In Boundless Success, he explains how to focus on opportunities over obstacles and how to stay excited and energized about life, especially when things don't go according to plan. By shifting our focus and changing our conversations, we can distinguish our true passions and catalyze them into reality with the same or an even greater sense of excitement for life than we had prior to experiencing tragic loss or deep heartbreak.
"When there is a focus, a vision, a central point of attention or activity that pulls you downstream toward it, effort does not equal struggle. Focused effort becomes self-control, and self-control becomes discipline," says Peizer.
Through conscious focus, Peizer explains we are freeing our emotional energy and enlarging our vision, allowing us to both manifest our deeply held dreams and use our path through challenges to help those around us. Boundless Success is for anyone who wants to live their best life by becoming consciously focused.
"It is my honor to say I have known Robert for many years. His ability to listen, process, empower and cause results is exceptional." — Testimonial by Kris Wentworth, Personal Development Specialist.
"I am extremely grateful for Robert's coaching and mentorship on both professional matters and personal development. He is one of the most perceptive and dynamic people I know. His subtle yet firm guidance and patient mentoring transformed my life, enabling me to reach new levels of performance and fulfillment in business and in relationships!" — Testimonial by Eric Epp, Travel Nurse, Entrepreneur.
Boundless Success with Robert Peizer is for sale on Amazon.
About Success Publishing, LLC
Since 2013, Success Publishing transforms new authors into expert authorities in 60 days, severely reducing the time, effort, and expense of traditional publishing. There simply is no other tool that expresses your message better than your own book.
The post Robert Peizer: Shift Your Life by Shifting Your Focus first appeared on PRUnderground.
Press Contact
Name: Steve Moreland

Phone: 903-312-9166

Email: Contact Us

Website: https://successpublishing.com/
Original Press Release.