The live-in care provider helps seniors enjoy their homes more by keeping their spaces clean and healthy with light housekeeping services
(PRUnderground) July 19th, 2021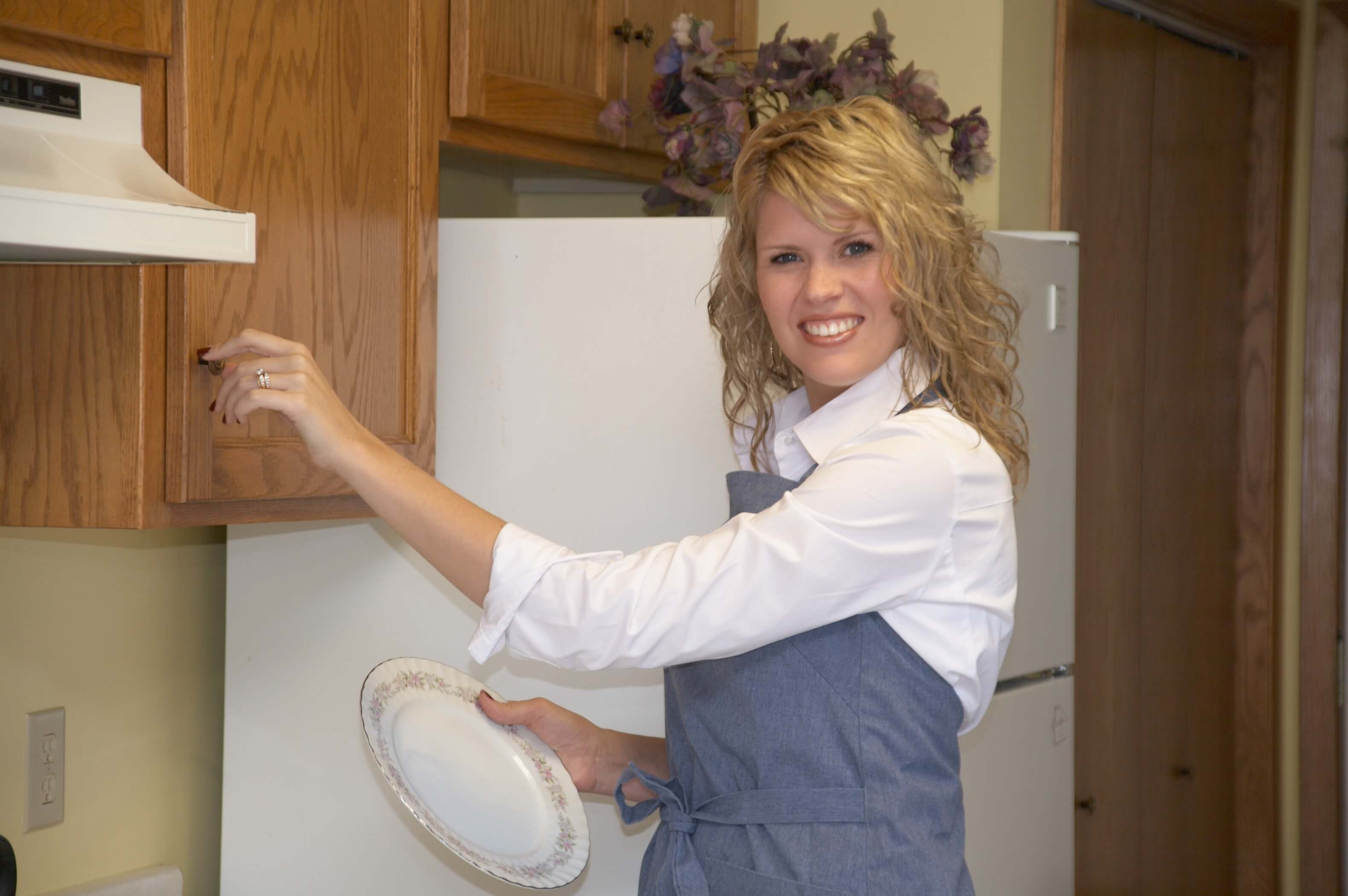 For many seniors, staying at home versus moving into a skilled care facility is a preferred option as they age. And when families decide to keep a loved one at home, many other decisions follow regarding their care, including meals, transportation, cleaning, and more.
For seniors deciding to stay home to recuperate post-surgery or as a long-term living solution as they age, it is crucial to maintain a clean and safe living environment. As we age, it can be difficult to keep spaces clean and tidy if mobility becomes an issue.
Fortunately, Touching Hearts at Home NYC, an award-winning New York City-based senior home services provider, offers light housekeeping services as part of its senior home care service portfolio.
With light housekeeping services, Touching Hearts at Home's Manhattan-based caregivers can perform various tasks such as washing and folding laundry, washing dishes, ironing, taking out the trash, sweeping, mopping, and more. These services are designed to make clients' lives easier while protecting their safety and maintaining a clean and sanitary living environment. In addition, by staying at home in a clean and tidy space, seniors can enjoy pride of ownership in their property while still preserving some of their independence.
An added benefit of live-in care is that seniors also can benefit from the companionship of a trained, compassionate caregiver. Caregivers can provide a comforting presence, giving the client a trusted, listening ear or helping them remain busy during the day with conversations, a card game, going for a walk, or watching a favorite television show together.
Together, with light housekeeping services and companionship, families of elderly or disabled clients can have peace of mind that both their loved one and their loved one's space are professionally cared for. For families and friends who may find it difficult to assist their loved one with these tasks due to distance or time constraints, Touching Hearts at Home offers an invaluable service that allows their loved ones to maintain dignity and some independence while remaining at home—things that seniors value.
"Our live-in care option offers a variety of services designed to help seniors maintain their independence while ensuring their health and safety," said Craig Sendach, owner of Touching Hearts at Home NYC. "With our light housekeeping services, clients can better enjoy their spaces without having to worry about slips and falls that can occur while they try to tidy up their homes. Our caregivers also provide valuable companionship that can help clients thrive emotionally and socially. We're proud of the work we do to serve our senior community in Manhattan and look forward to continuing to be a chosen in-home care provider."
To learn more about Touching Hearts at Home NYC and its Manhattan-based live-in home care services, including light housekeeping and companionship, visit https://www.touchinghearts.com/nyc/.
About Touching Hearts at Home NYC Area
About Touching Hearts at Home NYC Area – Touching Hearts NYC offers in-home care to aging adults, seniors, and individuals living with medical conditions and disabilities at rates considerably more affordable than care outside the home. The agency is known for Non-Medical Home Care, Companionship and Homemaker services in New York City's Manhattan, Brooklyn, Westchester, Queens, and Rockland areas. Its focus is on providing person-centered care to help those in need remain in their home, maintain the lifestyle they choose, and feel confident they will be treated with the respect and kindness they deserve.
The post Touching Hearts at Home NYC sweeps away cleaning blues for seniors with in-home care first appeared on PRUnderground.
Press Contact
Name: Craig Sendach

Phone: +1-212-201-6139

Email: Contact Us

Website: https://www.touchinghearts.com/nyc/
Original Press Release.