Looking to Buy Treasury ETFs on the Dip?
July 16, 2021 at 14:06 PM EDT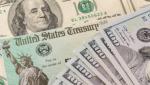 While inflationary pressures continue to irk investors, it seems unfathomable to many people that long-term Treasury yields could continue to fall. A number of Treasury yields have done just that, including the 30-year note, which has gained over 23% since March, and could be poised for even more...