Is $100 Crude Oil on the Horizon?
June 21, 2021 at 14:42 PM EDT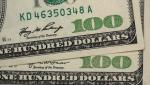 Crude oil and crude ETFs have been ripping higher since last month, and with black gold's climb above the technical resistance levels near $70, some analysts and speculators are pondering if $100 oil could be in the cards. The number was almost impossible to fathom at this time last year when...