With the current U.S. federal administration pushing to reduce taxes and regulations on manufacturers, now is the ideal time to modernize.
(PRUnderground) March 2nd, 2017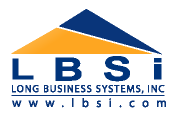 With good reason, we focus on ERP to enable growth, particularly among small and medium-sized businesses (SMBs). That's because a robust ERP system provides the manufacturing productivity enhancements SMBs need to streamline operations and free up the resources necessary for taking on new business.
The Need for Unified Systems and People
Different departments within a production company have different sets of goals and management techniques. As a result, each department has traditionally relied on its own data and business rules, all of which reside in disparate and siloed systems. To increase productivity and business agility, all departments that affect manufacturing need to share data seamlessly and follow the same business rules. Only then can they collaborate to achieve the ultimate goal ─ producing the optimal mix of products to maximize profit and growth.
Knowing which products to make, when to make them, and how many to make should involve data inputs from nearly all departments, from sales and service to purchasing and manufacturing operations.
Modern ERP is Unified
A modern ERP system designed for SMBs enables you to run your entire organization, including manufacturing, from a single solution. It includes accounting, CRM, sales, manufacturing, banking, stock control, and more within a single system residing atop a centralized data repository. Such an architecture allows for data visibility across all departments while eliminating data redundancy.
Consider the impact of unified data on manufacturing planning. Your production planners would gain the ability to schedule and manage production runs based on key financial and operational criteria. Rather than solely relying on received orders, they could develop plans based on forecasting supported by robust analytics around pricing, margin, current inventory levels, purchase lead times, etc. Additionally, once planning decisions are made, the ERP system would initiate all relevant workflows to ensure plans get put into practice.
Maximizing Profits and Growth
Some sales opportunities are worth pursuing, and some are not. With a unified ERP system that integrates your departments, you can leverage 'scenario planning' to quickly and easily decide which deals to pass up and which to pursue. As planners run different scenarios, the system presents 'make' or 'buy' recommendation reports and stakeholders across departments can collaborate around them. Once they select the optimal production scenario, planners can set in motion the activities required to obtain raw materials and manufacture the product(s) in question. The process even extends to outsourcing. For example, if a final product requires an outsourced component, the ERP system would be aware and automatically convert the production order to the required purchase order.
The benefits of using ERP for manufacturing are numerous. Certainly, companies routinely enjoy productivity gains of 10-60%. And, more importantly, they produce the right products at the right price to maximize profits. The latter benefit is crucial, as the new business environment is sure to bring about a wider range of sales opportunities, and you will need to objectively identify and pursue those that are best for your company.
About Long Business Systems, Inc.
You want a partner that will help you apply technology to solve the challenges that today's fast-paced global marketplace has created. We understand and have personal experience with the diverse demands that manufacturers, distributors and service organizations face.
Our clients keep pace with large global companies by applying affordable technology to streamline operations, act on timely information, and accelerate profitable growth. Let us help you intelligently apply technology to your business challenges.
LBSi has been helping clients with technology and business process improvement since 1989.
Press Contact
Name: Scott Long

Phone: 877-605-5274 x111

Email: scott@lbsi.com

Website: www.lbsi.com
Read full release at PRUnderground.com: Long Business Systems, Inc. (LBSi) Suggests now is the time to boost manufacturing productivity.