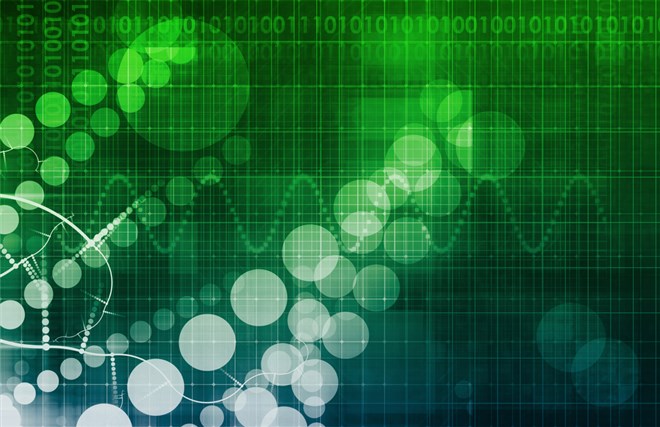 Move over 'FAANG.' There's a new stock investing acronym in town.
Not to be confused with the hit song from 'The Lion King,' MATANA is the latest term to describe the market's technology leaders. The catchy sextet (in order) consists of Microsoft (NASDAQ: MSFT), Apple (NASDAQ: AAPL), Tesla (NASDAQ: TSLA), Alphabet (NASDAQ: GOOG), Nvidia (NASDAQ: NVDA)  and Amazon (NASDAQ: AMZN). It represents a powerful group of companies driving the world's biggest innovations — from electronic devices and software to artificial intelligence and e-commerce. 
The MATANA stocks comprise nearly 50% of the widely followed Nasdaq-100 index. Since they influence the benchmark's day-to-day returns so much, growth investors should be well-versed in how these companies perform. 
The MATANA group has largely replaced FAANG as the tech sector bellwether. Facebook (now Meta Platforms), Amazon, Apple, Netflix and Google (now Alphabet) once ruled the roost in high tech. But with Meta Platforms facing a digital ad spending slowdown and Netflix experiencing subscriber losses, social media and streaming video have lost some of their luster.
This has ushered in a new collection of 'must-have' tech innovators that dominate their respective markets. Yet with these names commanding $100 to $200 share prices, owing all six may be impractical (until a MATANA exchange-traded fund (ETF) invariably comes along).
So how is one to choose among the cream of the crop? 
Hakuna Matata, no worries.
According to Wall Street research firms, these three MATANA stocks have the best return potential over the next 12-plus months.
What is the Best MATANA Stock to Own? 
With an average analyst price target of $137, Amazon.com (NASDAQ: AMZN) has the most room to run. At current levels, this equates to more than 40% upside. Some sell-side firms see the e-commerce leader going much higher. 
Earlier this month, Tigress Financial gave Amazon a $192 target, which suggests the stock can double from here. Given the challenging macro backdrop, others are more cautious. Rosenblatt Securities recently offered a $106 target which is less than 10% upside.
Whether Amazon soars or merely inches higher from here will depend on two questions: 1) will inflation and rates cool enough to spur a significant revival in online shopping activity, and 2) will an improved economic outlook push more enterprises to spend on Amazon Web Services (AWS) cloud infrastructure? 
As it continues to regroup from a post-pandemic hangover, Amazon gave a cautious outlook for the first quarter of 2023. The extent to which retail spending and digital transformation are on hold won't be known until Amazon reports Q1 results in late-April. The Street thinks better news and big gains lie ahead. 
Is Wall Street Bullish on Alphabet Stock?
Alphabet Inc. (NASDAQ: GOOGL) has a projected gain that's right behind that of Amazon. The consensus price target is just shy of $130, which means 37% separates Alphabet from its current bogey. It's upside that seems reasonable considering the online search king is down roughly the same percentage from its February 2022 peak. 
Wall Street's unanimously bullish position makes Alphabet a more compelling MATANA pick. Over the past three months, a perfect 32 of 32 firms have called Alphabet stock a 'buy.' It's hard to take a contrarian stance when more than two dozen analysts who eat, sleep and breathe the company see Alphabet stock heading higher. 
The reset button has effectively been hit for Alphabet after reporting just 2% revenue growth for the fourth quarter. Yes, advertisers have pulled back spending in a weakened economy, but it doesn't change Google's command of the search market. As macro conditions improve, ad dollars will return because they have to — 76% of today's searches happen on Google. 
This dominance has the Street expecting a return to double-digit profit growth within the next few years. It's highly unlikely that this herd of bulls has the long-term forecast wrong. 
Does Microsoft Stock Have More Upside?
There's a big jump down to the MATANA stock with the next best upside, and that's Microsoft Corporation (NASDAQ:MSFT). The Street's $292 target implies 13% upside, slightly ahead of Apple's projected gain. Microsoft's run from here may be limited because the stock has already bounced 20% off its November 2022 low.
Microsoft's rally has come at the hands of two major catalysts. First, better-than-expected December quarter earnings suggested an inflection point is near regarding sluggish Windows, Office and Azure spending. For the current quarter, analysts anticipate 11% bottom-line growth, which would be the highest in five quarters. 
Second, the company's aggressive push into conversational AI has demonstrated leadership in this emerging technology. Microsoft recently announced that its Edge and Bing browsers would come with AI chat functionality similar to ChatGPT in which it has invested $10 billion. 
Based on the sharp year-to-date advance (and technical indicators such as MACD), Microsoft could probably have a better entry point. If the stock revisits the $230 level, this would be a more favorable entry — especially considering $220 has proven to be reliable support.