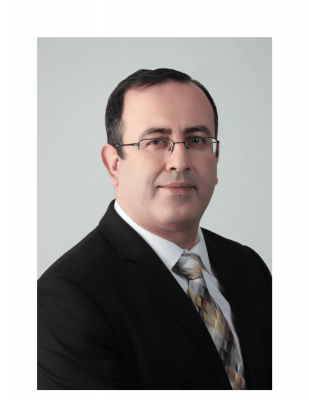 Top Rated neurologist in Dallas, Dr. Bashar Alshareef, continues to receive accolades from different quarters for the range of solutions offered
Dr. Bashar Alshareef and his team at Superior Neurology have continued to grow in recent times to become one of the most sought-after neurology clinics servicing Murphy, Plano, Frisco, and Dallas, Texas. The top-rated neurologist in Dallas has undoubtedly established himself as a force in the medical practice, specializing in epilepsy, pain management, and headache treatments, with over 100 5-star reviews on Google.
The importance of neurologists in the field of medicine cannot be overemphasized. Over the years, several neurologists and clinics have emerged to deliver solutions to meet the diverse needs of patients. Unfortunately, many of the solution providers do not effectively address the concerns of several people. The case is not particularly different in and around Dallas. However, Dr. Bashar Alshareef has been able to make a lot of difference in this aspect for men and women of different age groups across Dallas.
Dr. Bashar Alshareef has risen through the ranks to become a leading neurologist in Dallas, helping to diagnose, treat, and manage disorders of the brain and nervous system. Some of the services offered by Dr. Alshareef and the Superior Neurology team include Alzheimer's disease, amyotrophic lateral sclerosis (ALS), concussion, epilepsy, migraine, multiple sclerosis, Parkinson's disease, and stroke.
"Dr. Alshereef is the best. He remembered me even though he saw me 2 years ago at the hospital. His staff is really respectful, kind, and knowledgeable. The Dr takes his time to explain your diagnosis and he answers all of your questions. The best part is this neurologist and his staff treat you with respect and are welcoming. I made a mistake not working with them from the beginning. I will recommend this clinic to whoever needs a great neurologist," said Dulesma Selimovic.
For more information about Dr. Bashar Alshareef and how to be a part of the long list of patients enjoying the amazing services offered through Superior Neurology, please visit - https://superiorneurology.com/. Superior Neurology can also be found across social media, including Facebook and Twitter.


Media Contact
Company Name: Superior Neurology
Contact Person: Dr. Bashar Alshareef
Email: Send Email
Address:150 Brand Rd #700
City: Murphy
State: TX 75094
Country: United States
Website: https://superiorneurology.com/