KidGlov, a boutique marketing and advertising agency based out of Lincoln and Omaha, Neb., recently welcomed Dannette R. Smith, chief executive officer of the Nebraska Department of Health and Human Services (DHHS) to its podcast, Agency for Change. The episode explores this vast state department and its mission of Helping People Live Better Lives.
"The Department of Health and Human Services has an incredible impact across Nebraska," said Katherine Warren, chief operating officer at KidGlov. "It was a pleasure to hear Dannette's story as she shared many of the great works of DHHS and her own approach to leadership." 
The DHHS team contributes to the lives and health of Nebraskans every day. Their mission, Helping People Live Better Lives inspires the group's five branches—behavioral health, children and family services, developmental disabilities, Medicaid and long-term care, and public health. The group affects all Nebraskans through public health activities and licenses for healthcare professionals; and they also assist our most vulnerable citizens—the elderly, low-income, those with disabilities, abused or neglected children and vulnerable adults.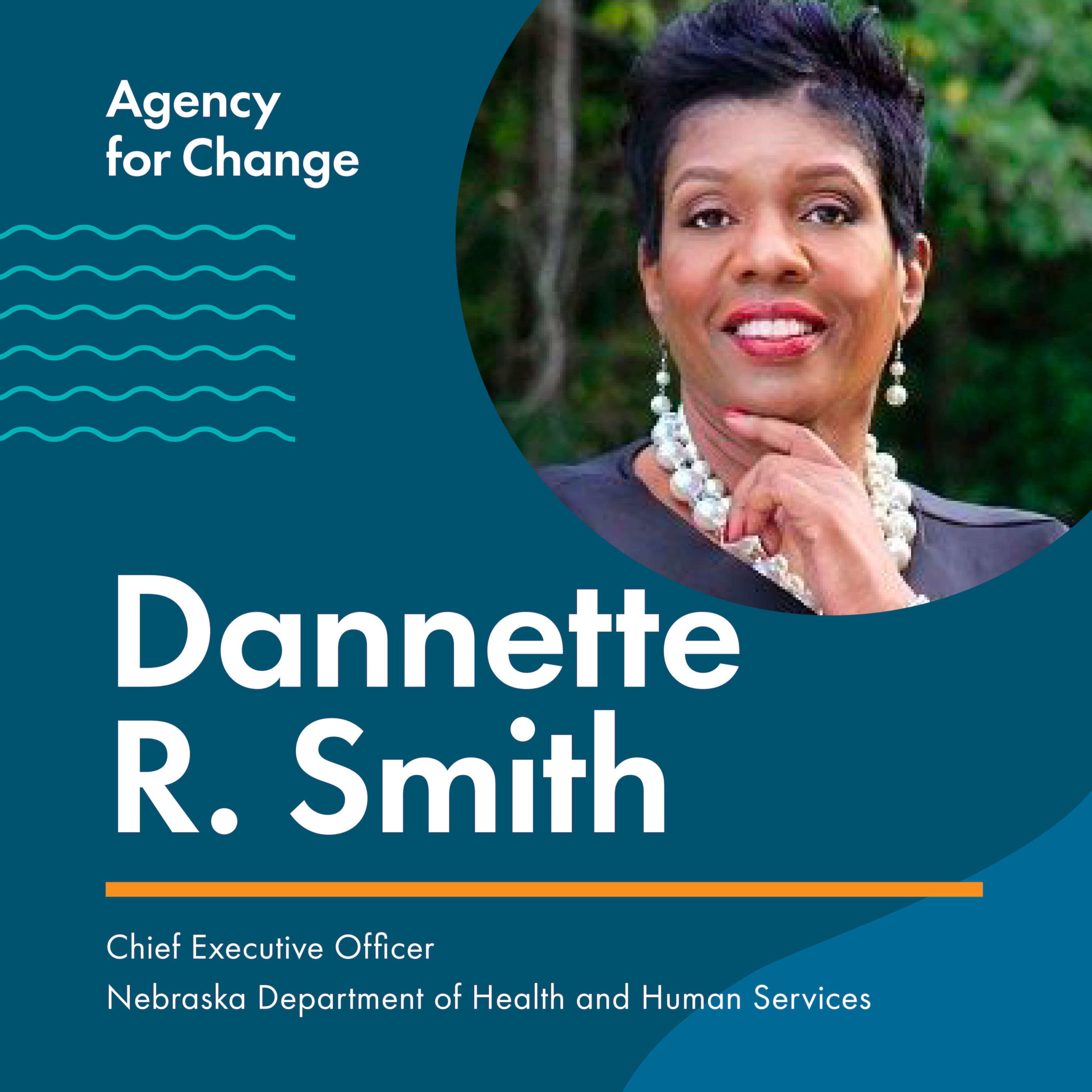 "As big and mighty as we are, we really are here to serve Nebraskans and we want to do an exceptional job for the people we serve," said Smith. 
The episode explores DHHS programs, public health during a global pandemic, and Smith's own four-pronged strategy for leading a large state department, including an integrated service delivery system, establishing a collaborative relationship, mission alignment and enhancing internal infrastructure to better serve Nebraskans. 
The full Agency for Change podcast episode with Smith can be found at https://kidglov.com/podcast/dannette-smith/ or on any major podcast platform.  
Learn more about the services of Nebraska DHHS at https://dhhs.ne.gov/. 
The Agency for Change podcast from KidGlov marketing and advertising agency brings stories of people creating positive change in the world. From large companies and nonprofit organizations to small advocacy groups and solo agents for change, the program explores what inspires these changemakers, the work they're doing, and how they share their message.
"We began this podcast to share those stories that inspire the work we do at KidGlov," said Warren. "It's been incredible to welcome inspirational guests and share their great works and the impact they have in the community." 
The advertising agency's podcast releases new episodes every week. Listen at kidglov.com/agencyforchange or on any major podcast platform.
KidGlov branding agency offers a full array of marketing services from strategic planning and traditional marketing to the latest in digital and social media. This highly experienced team has worked across industries and is quickly becoming a resource for local non-profits whose missions align with their own. KidGlov has won several accolades including top honors at the American Marketing Association awards in Lincoln and Omaha. They've also been acknowledged at the American Advertising Federation Nebraska Awards and have been named one of the Best Places to Work. Learn more about the advertising agency at KidGlov.com, or visit their Omaha office at 105 South Washington Street, Papillion, Nebraska 68046.
Media Contact

Company Name
KidGlov
Contact Name
Lyn Wineman
Phone
4024839922
Address
105 South Washington St, Ste B
City
Papillion
State
Nebraska
Postal Code
68046
Country
United States
Website
https://kidglov.com/locations/omaha/