United States - May 22, 2023 —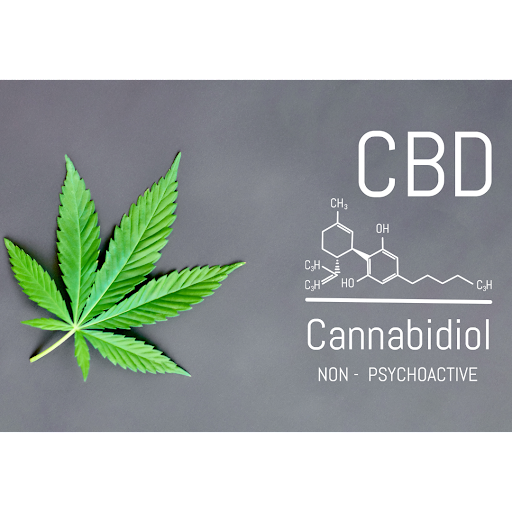 Cannabidiol, or CBD, has gained significant popularity in recent years for its potential health benefits. CBD is a naturally occurring compound found in cannabis plants, but unlike its cousin THC, it does not cause psychoactive effects. With various forms of CBD products available on the market, including gummies, oil, vaping, and patches, CBD patches are emerging as a superior choice for many consumers due to their unique advantages.
CBD patches are transdermal patches that deliver CBD directly through the skin into the bloodstream. This method of administration offers several benefits over other forms of CBD consumption, such as gummies, oil, and vaping.
The Advantages
One key advantage of CBD patches is their long-lasting effects. When CBD is consumed orally as gummies or oil, it must pass through the digestive system and liver before entering the bloodstream, which can take time and may result in reduced bioavailability. Vaping CBD, on the other hand, delivers the compound directly into the lungs for faster absorption, but the effects may wear off relatively quickly. CBD patches, on the other hand, provide a slow and steady release of CBD over an extended period of time, typically lasting for several hours or even up to 24 hours, depending on the patch.
Another advantage of CBD patches is their convenience and ease of use. Gummies and oil may require precise dosing and measurement, while vaping requires special equipment and may not be suitable for everyone. CBD patches, on the other hand, are simple to apply and require no additional tools or calculations. They can be discreetly worn under clothing, allowing for continuous CBD delivery without the need for frequent dosing or attention.
CBD patches also offer precise dosing, which can be particularly beneficial for individuals who require specific CBD dosages for their health conditions. Each CBD patch is formulated with a predetermined amount of CBD, ensuring consistent dosing with each application. This allows users to easily customize their CBD intake based on their individual needs, which can be challenging with other forms of CBD products.
Furthermore, CBD patches are known for their localized effects. When applied to a specific area of the body, such as a sore muscle or joint, CBD patches can provide targeted relief. This makes them ideal for individuals seeking relief from localized discomfort or inflammation, such as athletes or individuals with chronic pain conditions.
CBD patches are also a preferred choice for those who may have concerns about the potential health risks associated with vaping. Vaping has been linked to respiratory issues and other health concerns, and the long-term effects of vaping CBD are still being studied. In contrast, CBD patches do not involve inhaling any substances into the lungs, making them a safer option for individuals who are cautious about vaping.
It's worth noting that CBD patches, like other CBD products, are not without potential drawbacks. Some individuals may experience skin irritation or other adverse reactions from the adhesive used in patches. Additionally, CBD patches may not be suitable for individuals with certain skin conditions or allergies. As with any CBD product, it's important to consult with a healthcare professional before using CBD patches, especially if there are any underlying health conditions or are taking medications. In conclusion, CBD patches are emerging as a superior choice over gummies, oil, and vaping for many consumers due to their long-lasting effects, convenience, precise dosing, localized effects, and safety profile. As with any CBD product, it's essential to choose high-quality CBD patches from reputable sources and consult with a healthcare professional for personalized advice. With their unique advantages, CBD patches offer a promising option for individuals seeking the potential benefits of CBD for various health concerns.
CBD Patches
CBD patches are a great option for those who prefer not to ingest CBD orally or inhale it. The patches offer a convenient and discreet way to use CBD throughout the day. Simply apply the patch to a clean, dry area of skin and enjoy the benefits of CBD without any fuss.
"At Your CBD Pharmacy we understand that everyone's CBD needs are different, which is why we offer a range of strengths and formulations of our CBD patches. Whether you're looking for a mild dose or something more potent, we've got you covered"
"So why choose Your CBD Pharmacy for your CBD patch needs? Not only do we offer top-quality products, but we also provide exceptional customer service. Our team is always available to answer any questions you may have and to help you choose the right product for your needs."
"Don't settle for just any CBD product – choose Your CBD Pharmacy for the quality CBD patches on the market."
Contact Info:
Name: Ron Poli
Email: Send Email
Organization: Your CBD Pharmacy
Address: United States
Website: https://yourcbdpharmacy.com/

Release ID: 89098067
If you detect any issues, problems, or errors in this press release content, kindly contact error@releasecontact.com to notify us. We will respond and rectify the situation in the next 8 hours.